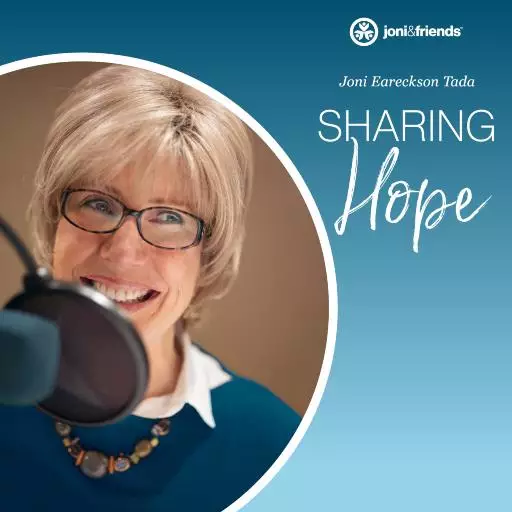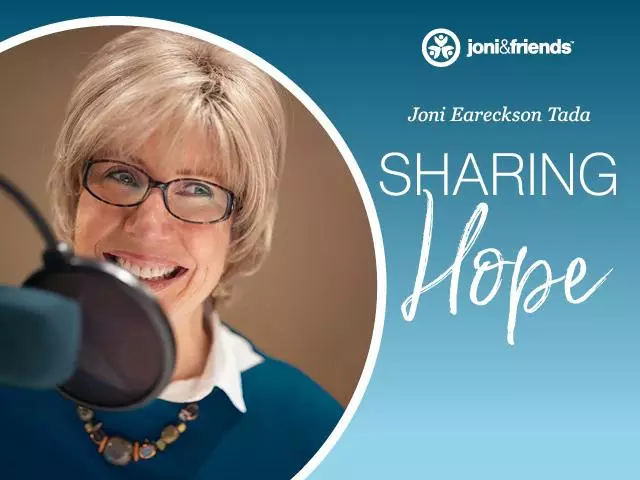 Young and Old Paul
February 5, 2019
Hi, I'm Joni with an interesting observation about the apostle Paul.
You and I both know that Paul has got to be one of the best examples in Scripture of what it means to follow Jesus, and follow him closely. Yes, you are very much like Paul when you're filled with the Holy Spirit; when you are out there doing great spiritual conquests, when you are energized by the Word, and you just can't stop talking, you can't stop singing, you can't stop witnessing about Jesus. All this makes you feel filled with God's power, and even your faith seems enlarged, like anything is possible. That's like Paul because he is just like that in the book of Acts.
The golden days of Paul's ministry are recorded in Acts. It seemed no effort for him to be wide awake at midnight in a jail cell, earnestly praying despite his weary, aching body feeling weighted by chains. Even then, especially then, he was singing hymns at the top of his lungs. Scripture tells us the jail doors flew open and everyone's chains fell off. Prisoners applauded him, and the jail keeper, whom God saved instantly, even invited him to his house. Things were looking up! There were countless spiritual victories; miraculous healings and huge advancements on the mission field. This new fledgling church was growing and Paul's preaching kept bringing more and more into the fold. No wonder Paul was filled to overflowing with joy.
But then, time goes by and if you look closer at his last epistle, you see a different, a softer side. Sure, Paul was in jail again when he wrote Second Timothy. But this time there was no loud singing, there was no miracle, there was no escape. Winter was approaching and Paul felt old and tired. Deserted by his friends, he struggled against sickness. Even his companion Trophimus was sick, yet Paul couldn't do a thing to heal his friend. He couldn't even heal himself! Yet the old apostle didn't allow discouraging circumstances to get him down. Things were not the same as the "golden days of old," yet he hung on courageously to God, sharing honestly with his readers about his need for prayer. He isn't too proud to admit that he is in dire need of spiritual support, for he writes in his 2nd epistle in the 4th chapter, "For I am being poured out like a drink offering, and the time has come for my departure. I have fought the good fight, I have finished the race, I have kept the faith, but do your best to come to me quickly, for Demas, because he loved this world, has deserted me and has gone to Thessalonica. Crescens has gone to Galatia, and Titus to Dalmatia. Only Luke is with me." You can almost hear the weariness and even a little bit of loneliness in his words.
And there's a lesson from Paul's life for us. Because some days you feel like life is on the up-swing, and other days it's totally flat. Sometimes you sense the miracle in your life, and other times everything seems very ordinary. Are you energized today to meet a challenge head-on? Or do you feel tired and trapped? Life's circumstances can make you feel like a yo-yo, can't they, but don't allow the "ups and downs" to get you down. Learn a lesson from the apostle Paul at both ends of his wonderful ministry. Don't look at your situation; just keep looking at your Savior. Just keep committing to God to fight the good fight, finish the race, and keep up the faith no matter what your age might be. Let us hear from you today on my radio page at joniandfriends.org.
Featured Resources From Joni Eareckson Tada: Sharing Hope

Majestic Mountain Set
This elegant cutting board and tea towel set makes the perfect gift for any occasion. Both pieces feature Joni's inspiring "Majestic Mountain" artwork, and the encouraging words of Psalm 36:5,6: "Your love, O LORD, reaches to the heavens, your faithfulness to the skies. Your righteousness is like the mighty mountains."
Get Yours Today!