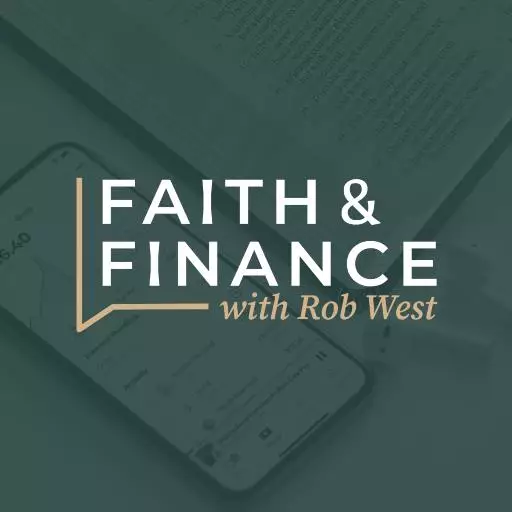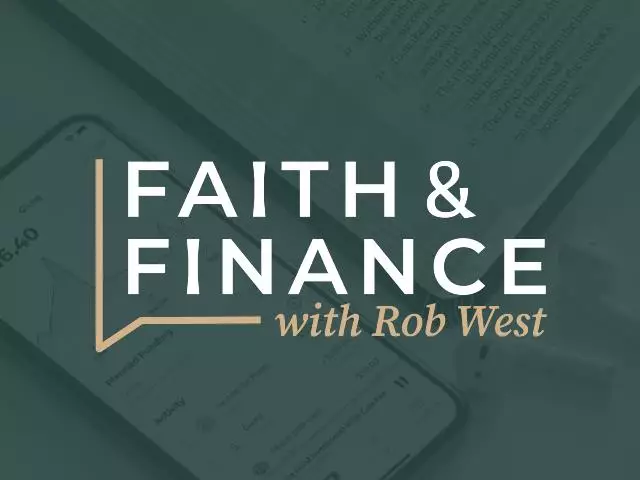 Single Parent Finances
January 16, 2021
Raising children and managing money is challenging in the best of times. But those challenges may seem like insurmountable obstacles if you suddenly find yourself a single parent. It's an unfortunate condition that plagues the United States far more than most other countries, single parent households. Today, financial planner and teacher Rob West has financial advice for parents who are on their own. Then it's your calls at 800-525-7000.
· A good place to start would be with organization. If you suddenly find yourself taking on the role of a single parent maybe you weren't the one doing the bills and handling finances. Get a folder or binder to start gathering your financial documents. You can expand that to a more extensive filing system as you go. Then, gather up all of your paid bills and keep them in one place. Then, make up a chart, or calendar, for all of your bills and the days of the month when they're due.
· Now, draw up a spending plan. To develop your spending plan get the new MoneyWise app. It's free and has a simple-to-use budgeting feature based on the "tried and true" envelope system. You'll input your total monthly income and then you'll load money into the various envelopes or categories. Besides your recurring bills, those would include your giving, groceries, debt and other expenses.
· If your budget reveals that you don't have enough to cover expenses, you have two options – to trim expenses or find ways to bring in more income.
· Start with cutting your expenses. Go over each category in your budget, one at a time, and think of ways you can cut spending. The grocery budget is often a place where you can trim without sacrificing nutrition. Avoid processed packaged foods and prepare your own meals. If you can't cut your cable entirely, can you go to a more basic package? The same with your phone. Can you get by with a less expensive plan?
· Then you'll have to look at the income side of the equation. You'll either need to pick up more hours on your job, or look for a second one. If you feel you deserve a raise but you were putting off asking your boss, now might be the time to do it.


· if you suddenly become a single parent, don't go it alone. Find a friend, maybe someone at church, that you can share your struggles with. They may be able to give you good advice.
· Consider getting a financial adviser who can go over many of the things we've talked about in more detail.
Here are a couple of questions we answered from our callers on today's program:
· I leased a car 3 years ago. Is it wise to just buy this car?
· I am 86 years old. I learned a few years ago about the borrower being slave to the lender. I cut up my credit cards and have not used credit since.
· My wife and I inherited a home. I like being a landlord, but my wife wants to sell. Advice?
· My husband and I are both retired and have 300K in a 401K and in an annuity. We don't need this money. We have one daughter in her 30s. She has a lot of student loan debt. A friend gave us advice to set up a trust for her. Is this wise?
Ask your questions at (800) 525-7000 or email them to Questions@MoneyWise.org. Visit our website at MoneyWise.org where you can connect with a MoneyWise Coach, purchase books, and even download free, helpful resources like the MoneyWise app.
Like and Follow us on Facebook at MoneyWise Media for videos and the very latest discussion! Remember that it's your prayerful and financial support that keeps MoneyWise on the air. Help us continue this outreach by clicking the Donate tab at the top of the page.
Featured Resources From MoneyWise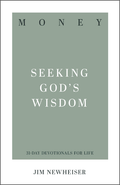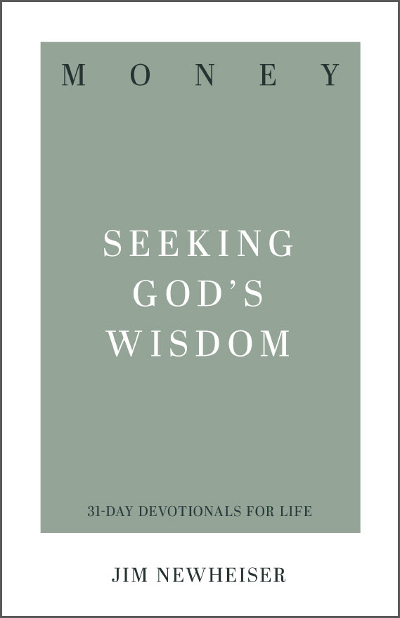 Money: Seeking God's Wisdom 31-Day Devotional
Don't be ruled by external financial pressures and circumstances. Our security is not found in money or possessions. A strong foundation for true financial success usually involves a change in perspective rather than in income. Biblical counselor Jim Newheiser's reflection questions and practical exercises, paired with Scripture's wisdom on financial and work-related topics, point you toward fiscal responsibility on earth and treasure in heaven. In this 31-Day Devotional, biblical counselors and Bible teachers guide you through Scripture passages that speak to specific situations and struggles, inspiring you to apply God's Word to your life in practical ways day after day. Request your copy with your gift of any amount to MoneyWise. Your generous donation helps expand our outreach to share God's financial principles with others.
Get Yours Today!