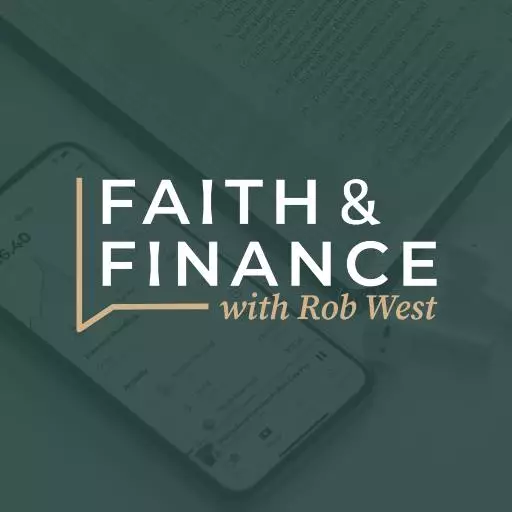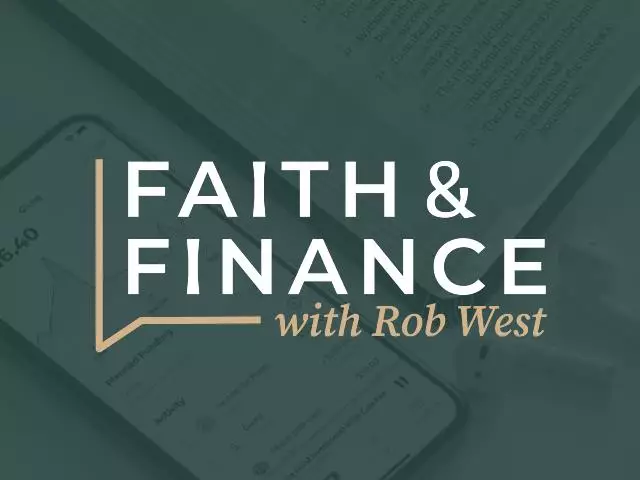 Pay Off Student Loan Debt Faster
June 26, 2020
Many experts will tell you that the next financial bubble to burst will be student loan debt. With $1.6 trillion dollars in outstanding loans and more than a 10% default rate, it's an easy prediction to make. But you don't have to participate! Take steps to minimize borrowing for education and accelerate payments on your existing debt. Today, financial planner and teacher Rob West tells us how.
• Around 44 million Americans have outstanding student loans with an average debt of over $35,000.
• Be extremely frugal while you're in school. Federal loans seem like easy money and there's a temptation to over-borrow for living expenses. Keep your lifestyle as frugal as possible. A good way to do that is by memorizing Proverbs 22:7, "The rich rule over the poor, and the borrower is slave to the lender."
• If you already have student loans, pay more than the minimum monthly payment. This does two things: (1) it moves up the date when your student debt will be paid off and (2) it reduces the total amount you'll have to pay in interest. But you must ensure that your extra payments are applied to the principal of your loan and not simply applied to the next month's payment.
• You can refinance your federal student loans with a private lender. Private, fixed-interest rates are now as low at 3.5%, which is lower than most federal loans. But you need to be cautious with this one!
• Make a commitment to put any extra money that comes your way toward your student debt. For example, tell family members that cash would be appreciated for birthday and Christmas gifts. Tell them it will have a "multiplier effect" as it'll reduce the amount of interest you'll have to pay on your student loans. Even a small amount will have a big impact over time.
• How about going to your boss and asking for help? In recent years, some employers have started offering assistance for repaying student loans as a way to attract and keep qualified workers. Employers can now make tax-free contributions of up to $5,250 per employee each year for repaying student loans (this is pre-tax money).
• Get up to $10,000 a year towards student debt repayment through the federal government's Student Loan Repayment Program (https://www.opm.gov/policy-data-oversight/pay-leave/student-loan-repayment/).
• Nurses can get student debt repayment assistance with the Nursing Education Loan Repayment Program (https://bhw.hrsa.gov/loans-scholarships/nurse-corps/loan-repayment-program).
• Teachers should contact Teach for America for debt assistance (https://www.teachforamerica.org/).
• Students working in the public sector may qualify for loan repayment assistance with the Public Service Loan Forgiveness Program (https://studentaid.ed.gov/sa/repay-loans/forgiveness-cancellation/public-service).
On today's program we also answer your questions:
• We have a credit card that we use for everything throughout the month. But we pay it off in full each month. So, no interest paid. Are there advantages to using the card like this as opposed to just paying that same amount using cash or a debit card?
• Unfortunately, I've been overspending on my credit card. But now I'm on a budget and things are under control. I also have 3 months' savings. When I pay my credit card monthly, I pay double the minimum payment. Should I keep doing this?
• What options are there to help me save for my daughter's college? Rob referenced his favorite website for this topic at savingforcollege.com.
• What do you think about private mortgage insurance?
Ask your questions at (800) 525-7000 or email them at questions@moneywise.org. Visit our website at moneywise.org where you can connect with a MoneyWise Coach, purchase books, and even download free, helpful resources.
Like and Follow us on Facebook at MoneyWise Media for videos and the very latest discussion! Remember that it's your prayerful and financial support that keeps MoneyWise on the air. Help us continue this outreach by clicking the Donate tab at the top of the page.
Featured Resources From MoneyWise

The Secret Slide Money Club 3-Book Kids Series
Author Art Rainer has managed to bring an entertaining element to learning about money management. A fun read for ages 8 – 12, this early-reader fiction provides math problems to solve and giving lessons to learn. It gives parents a solid foundation for talking about money principles and things kids like to be grossed out about, like used chewing gum and stinky body odor. Rainer even congratulates readers halfway through and rewards with unusual money facts. An excellent three-book series, The Secret Slide Money Club will bring fun and laughter as the agents race to save their friend from the stinky Albies, agents of Albatross, while learning how to Give, Save & Live God's way! Request your copy with your gift of $25 or more to MoneyWise. Your generous donation helps expand our outreach to share God's financial principles with others.
Get Yours Today!