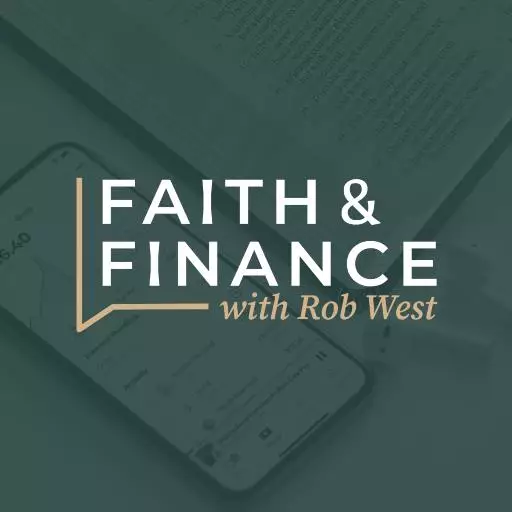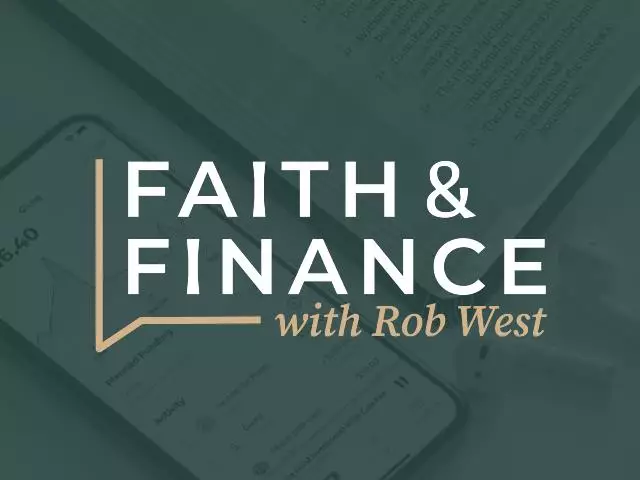 Home Title Theft Insurance
March 2, 2021
It seems that identity thieves are no longer content just taking out a credit card in your name or emptying your bank account. Now they want your house! It's a growing form of identity theft: home title fraud. A lender notifies you that they're about to foreclose on your home. Today, Kingdom Advisors President Rob West tells you how to protect yourself.
• How does title theft work? It can take several forms but all of it starts with identity theft. There's a very sophisticated version involving wire fraud that has the FBI's attention. But here we're talking about a much simpler and more common variety, title fraud. The thief simply strolls into your county deeds office. Then faking your signature, he files a false deed transfer in your name to someone else. The thief then takes out a home equity loan or refinances with cash out and skips town. After a few months of nonpayment, the lender then begins foreclosure proceedings.
• So what exactly are you buying with title fraud insurance that usually costs around $15 a month? First we need to clarify something. This isn't what is typically known as title insurance which you should always get when you purchase a property. In fact, title fraud insurance really isn't insurance and it doesn't lock your title, as the name sometimes implies. Real title insurance protects you against any claim involving the validity of your ownership of the property. And it's a one time purchase…usually several hundred dollars. Title fraud insurance is a completely different product and it won't protect you if a scammer forges your signature and transfers your title.
• These products will usually just monitor whether your deed has been transferred out of your name at the county records office. That might be helpful if you're able to react in time and challenge the deed transfer at the records office before the scammer takes out a new loan. But that's a big if. Also, there's no way to actually lock a title in any state…at least not yet. There's nothing to stop a scammer from forging your signature and transferring a deed out of your name.
• If you don't challenge a deed transfer in time, how do you protect yourself from home title fraud? In theory, you don't really need protection against it because it's fraud. If someone forges your signature, transfers your deed and then takes out a loan against it, it's still fraud. The con artist didn't legally own your property so the lender doesn't have a legal claim to it. If they tried to foreclose on you, it would be "wrongful foreclosure" and wouldn't hold up in court. Plus—and this is kind of weird—the lender almost certainly required the scammer to buy "lender's" title insurance at closing, protecting them against loss. So the lender would be covered and might not even take you to court.
• What would be better to do is to take out your title insurance documents from when you purchased the property. Look to see what it covers and what it doesn't. It'll always protect you from legal claims against your ownership, but not necessarily against fraud. If it doesn't, you can purchase a title insurance policy that protects against fraud, even if you bought the property years ago.
• Finally, it's important that you also get owner's title insurance when you buy a home. That will not only protect you from a loss, but will also cover any legal fees involved with defending your ownership. In most cases, the title company will actually provide an attorney to represent you. So the bottom line is that title insurance is always a good idea; title fraud insurance is probably not worth the money.
On today's program we also answer your questions:
• What do you think about being a landlord?
• What advice can you give teaching my children the best way to handle money?
• What investment can you recommend that would give me a good return on my money for retirement? And what about Bitcoin?
Ask your questions at (800) 525-7000 or email them at questions@moneywise.org. Visit our website at moneywise.org where you can connect with a MoneyWise Coach, purchase books, and even download free, helpful resources.
Like and Follow us on Facebook at MoneyWise Media for videos and the very latest discussion! Remember that it's your prayerful and financial support that keeps MoneyWise on the air. Help us continue this outreach by clicking the Donate tab at the top of the page.
Featured Resources From MoneyWise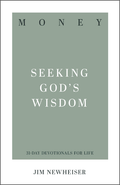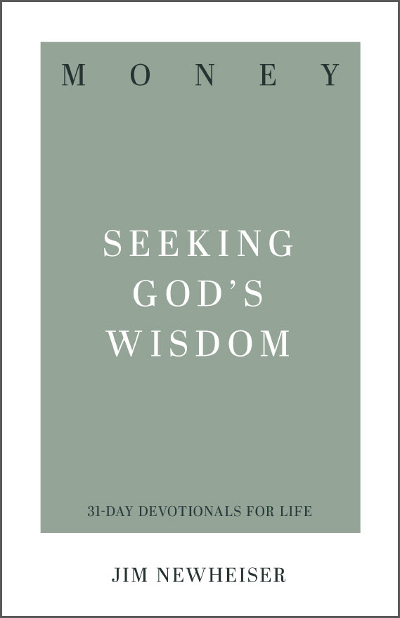 Money: Seeking God's Wisdom 31-Day Devotional
Don't be ruled by external financial pressures and circumstances. Our security is not found in money or possessions. A strong foundation for true financial success usually involves a change in perspective rather than in income. Biblical counselor Jim Newheiser's reflection questions and practical exercises, paired with Scripture's wisdom on financial and work-related topics, point you toward fiscal responsibility on earth and treasure in heaven. In this 31-Day Devotional, biblical counselors and Bible teachers guide you through Scripture passages that speak to specific situations and struggles, inspiring you to apply God's Word to your life in practical ways day after day. Request your copy with your gift of any amount to MoneyWise. Your generous donation helps expand our outreach to share God's financial principles with others.
Get Yours Today!