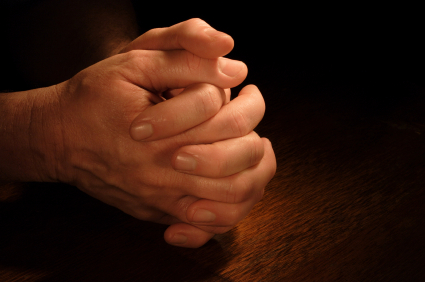 "For though I would desire to glory, I shall not be a fool; for I will say the truth: but now I forbear, lest any man should think of me above that which he seeth me to be, or that he heareth of me.
"And lest I should be exalted above measure through the abundance of the revelations, there was given to me a thorn in the flesh, the messenger of Satan to buffet me, lest I should be exalted above measure. For this thing I besought the Lord thrice, that it might depart from me. And he said unto me, My grace is sufficient for thee: for my strength is made perfect in weakness. Most gladly therefore will I rather glory in my infirmities, that the power of Christ may rest upon me." 2 Corinthians 12:6-9
Paul talked about a thorn in his flesh. He said he asked God to remove it three times. He said that it had been given to him lest he be exalted above measure due to the abundance of revelations. God told Paul that his grace was sufficient. Sometimes we have troubles to keep us humble even though they seem grievous to our heart. Some of us are going through troubles that we feel will kill us or cause us to kill someone else. We are going through problems that are trying our very souls and we worry we may lose our mind. I tell you today, that God's "Amazing Grace" is sufficient enough to sustain us and get us through.
When we are weak, he is strong. No trouble is too great for God's grace to comfort us. No sin is too great that the grace of God cannot forgive us. No place is too far that the grace of God cannot reach us. No temptation is so strong that the grace of God cannot provide a way of escape. No situation is so bad that the grace of God cannot save us. Brother's and Sister's he did not tell Paul that he would remove the thorn but he did give him His Amazing Grace to sustain his strength, joy, peace, comfort, health, and faith. God will do the same for you and me. Hallelujah! Thank you, Jesus, for Your Amazing Grace!