June 2
"For You are my lamp, O LORD; And the LORD illumines my darkness."
2 Samuel 22:29
There is a darkness that is all yours. It is the stifling cloak of guilt, or the cavern of private fears, or the abyss of confusion. Visitors to Carlsbad Caverns in New Mexico reach a point deep underground. The guide tells everyone to be seated, and turns off the lights. The darkness is so deep; people can't even see their hand an inch from their eye. One match seems a torch. Not only does Jesus Christ drive the darkness from the cosmos, but He illumines my darkness—and yours, if you are in covenant with Him through Christ.
Click here to sign up for your free Winning Walk newsletter!
---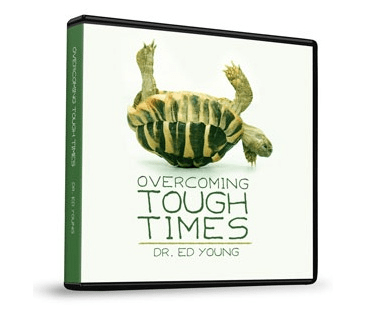 Endure Suffering with Unwavering Faith
Dr. Ed Young looks to the book of Job in his CD series, Overcoming Tough Times, and finds answers to the question we all ask in the face of suffering: "Why is this happening to me?" Dr. Young helps you answer this question through the five messages in this series, including:
"The Purpose of Suffering"
"How NOT to Comfort"
"The Great Question"
"The Great Affirmation"
"The Source of Wisdom"
Overcoming Tough Times is our gift to thank you for your donation to The Winning Walk, so please give generously now. And may you be encouraged to face your own suffering with unwavering faith.