Update Required
To play the media you will need to either update your browser to a recent version or update your
Flash plugin
.
1. His promises, when made are always kept Our heart need to be conformed to his heart, our desires need to be conformed to His desires. Every generation owes the next generation protection, preparation, instruction so they can counter the cultural assaults. We owe them our all out-effort and all to rescue them from the arms of the enemy. 2. Delight yourself in Him When we start delighting in Him, our prayers, petitions and requests which are the product of our desires, will be transformed & conformed to the will of God. It is then, because our new hearts are more like Christ and our desires are more like His, that He gives us the desires of our hearts. 3. Fret not -- Good guys finish last He has made a promise: When your desires, plans, prayers, petitions and requests are conformed to His will, the desires of your heart will be given, blessed & received!
Featured Resources From The Living Hope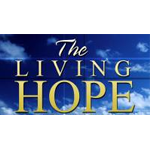 Ministry Information
Huber Memorial Church is an urban ministry located in Baltimore City, Maryland. Our mission is to rescue the children, redeem the family and recreate community. We do this by impacting this generation and changing the next generation…one mind at a time, one heart at a time, one life at a time and one home at a time. And we do this all to the Glory of God.
Learn More