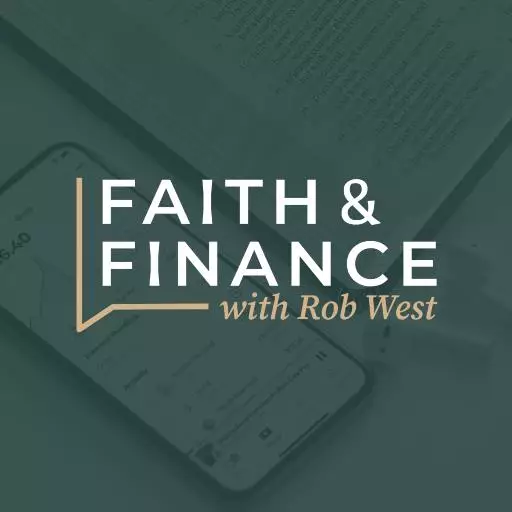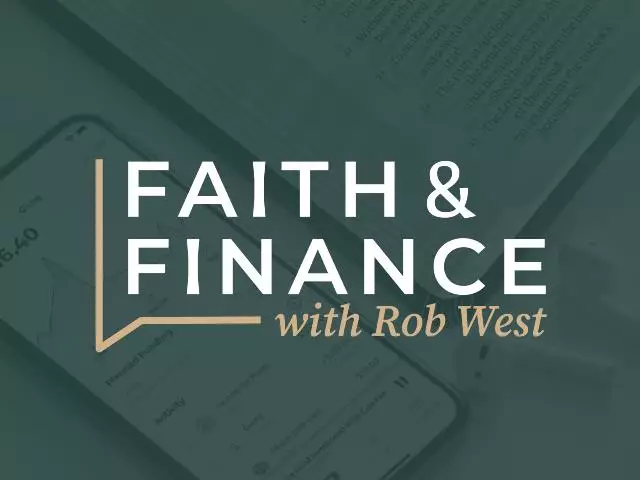 Avoid Refund REMORSE
February 6, 2020
Here we are in February and by now you should have all the paperwork you need to file your taxes. If you're like millions of Americans you're looking forward to a refund. The question is how will you use it? Will you let it disappear down the black hole of your checking account or will you put it to work for your future? MoneyWise host Rob West has some great tips on how to do that.
• All across America, some will receive refund checks but unfortunately, many of them will end up spending it because they see it as "outside the budget."
• Ideally, you want your refund to be as close to zero as possible. You can adjust your withholdings by filing a new W-4 form with your employer.
• If folks are getting a sizable refund how can they use it wisely? The first thing to do is to build up an emergency fund or to start one. You want to have 3 to 6 months' living expenses in liquid savings—your tax refund can be a great jumpstart on this. An emergency fund allows you to handle life's inevitable expenses without having to borrow.
• The next smartest thing you can do is to pay down debt if you have it. It's the best investment you can make with your refund.
• Start saving for retirement. Get that refund working for you. If in 2010 you'd put your $3,000 refund into a retirement portfolio earning 5%, today you'd have nearly $5,000!
• Look for other ways to invest that refund. For example, if you've been putting off a necessary home repair, it's okay to use your refund check for that. Also, home improvements are a good place if they help increase the value of the home; not all are worth the money so do some research.
• You can invest in yourself by improving your work skills. Use your refund to get more training, take a course, attend a conference or join a professional organization.
In today's show we also answer your questions:
• I want to reduce my mortgage more quickly. I have 7 years left. What about paying extra on my mortgage?
• Some say that retirement isn't Biblical. What do you think?
• Is it wise to take out a home line of credit to pay off my mortgage?
• Is there a benefit to refinancing the last 10 years I have left paying on my mortgage or should I keep my current mortgage terms and pay it off early? Which interest rate situation would be better?
Ask your questions at (800) 525-7000 or email them at questions@moneywise.org. Visit our website at moneywise.org where you can connect with a MoneyWise Coach, purchase books, and even download free, helpful resources.
Like and Follow us on Facebook at MoneyWise Media for videos and the very latest discussion! Remember that it's your prayerful and financial support that keeps MoneyWise on the air. Help us continue this outreach by clicking the Donate tab at the top of the page.
Featured Resources From Faith & Finance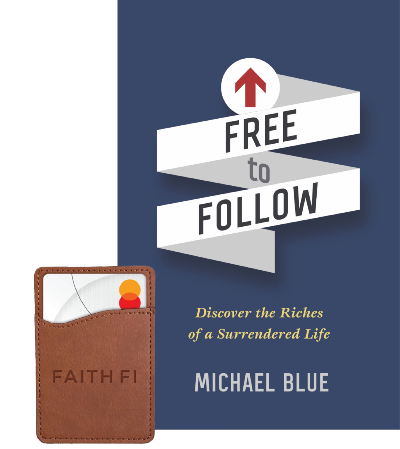 The Free to Follow Package
Free to Follow is a call to surrender everything to Jesus and start following in his way. It takes us in-depth into what the Bible says about money and possessions and offers the challenge to rid ourselves of any baggage in how we view and use money. Ultimately, Free to Follow is a call to hunger after God that results in freedom and joy. This package also includes the new FaithFi phone wallet as a convenient reminder to integrate your faith and finances in daily money decisions! This high-quality, brown leatherette, RFID-protected wallet sticks to the back of your phone and can securely hold up to three cards. Request the Free to Follow Package with your gift of any amount to FaithFi. Your generous donation helps expand our outreach to share God's financial principles with others.
Request Yours