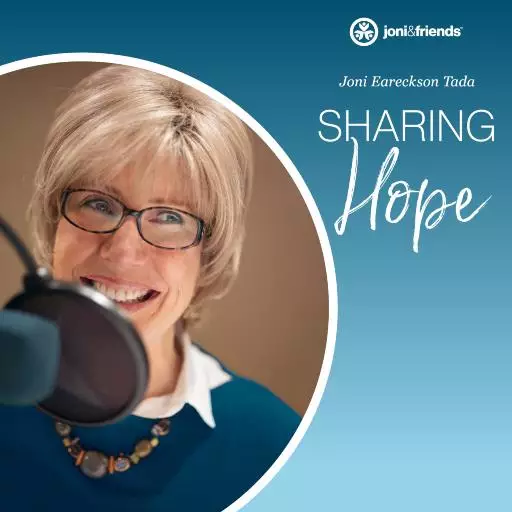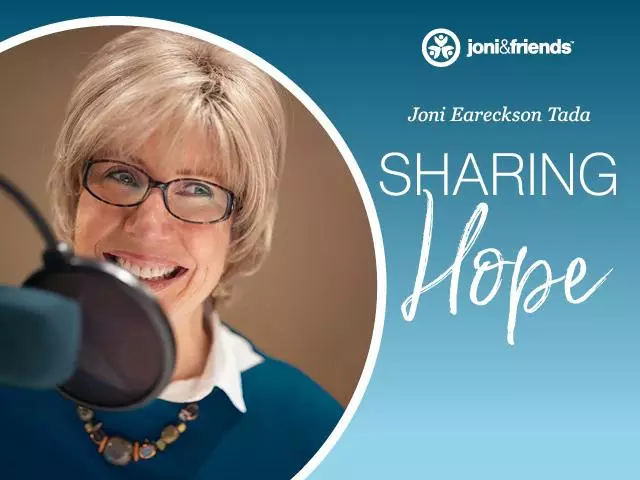 Where Courtney Sat
March 15, 2019
Hi, I'm Joni Eareckson Tada and you're listening to "Joni and Friends".
And hey, I'm pretty excited that our Wheels for the World team right now is down in El Salvador delivering hundreds of wheelchairs, Bibles, giving the Gospel, copies of the Joni book in Spanish. Yikes! And of all the disabled people our team is meeting this week in El Salvador, there will be lots and lots of kids with disabilities, most of them needing pediatric wheelchairs. Yep, it's those child-sized wheelchairs that are in such great demand. And each pediatric wheelchair has a story; each one is so special. Take the time we collected a unique little wheelchair during one of our collection drives down in Texas. During the drive, our Chair Corps volunteer (that's what we call the wonderful folks who collect the used wheelchairs for us to restore), well anyway, this Chair Corps rep drove out to pick up a very special wheelchair. Because a 6-year-old disabled child named Courtney had recently passed away. And as her mom and dad had been cleaning out her things, they decided that they wanted to give Courtney's little wheelchair to Wheels for the World. Our Chair Corps rep met the parents and learned about Courtney's story. But as he started to take the chair and began loading it in the truck to take it back to the collection site, Courtney's twin brother, 6-year-old Tyler, came rushing to the front door, crying, "Please don't take that wheelchair," he called. "That's where Courtney sat." To little Tyler, that wheelchair was his last connection with his twin sister. And he could not bear to part with it that is until after his mom and dad comforted him and told him where the chair was going.
Well, when I heard about Tyler and pictured him not wanting to let go of his sister's wheelchair, it just about broke my heart. I had to write this little boy. And the next day I did, and this is what I put in my letter. I said: "Dear Tyler, you don't know me, but my friend picked up Courtney's wheelchair for our Wheels for the World outreach. And oh, how you must miss your sister, and my heart got very sad when I heard that you did not want to give up Courtney's chair. But you know what, Tyler? I bet Courtney (because she's in Heaven) is very happy to know that her wheelchair is going to find a new home. The wheelchair that Courtney sat in for so long will now be able to help some other little girl or a boy in a faraway country, a child who has a disability just like your sister's. When that child in a poor country far away receives Courtney's little wheelchair, wow! – they are going to know that Jesus is really looking out for them (just like He's looking out for Courtney in heaven and He's looking out for you, too). So Tyler, please tell your mommy and daddy how glad I am that your whole family is helping us give God's love to kids with disabilities all over the world. We love you, Tyler! Your friend, Joni."
You know stories like Tyler's and Courtney's, they happen all the time when we collect wheelchairs. And as I said, we need more wheelchairs like Courtney's. More than ever before because Wheels for the World is growing, we're expanding. So would you please consider volunteering with us to serve as a Chair Corps volunteer? You'd be helping so many kids with disabilities around the world as you collect used wheelchairs like Courtney's. If you'd like to serve with us, just go to joniradio.org and watch a really great video that I posted all about collecting wheelchairs, and what it looks like. There's also a place where you can sign up or simply get more information. So, get all your questions answered. Come and volunteer with us by collecting used but serviceable wheelchairs for children just like Courtney overseas in developing nations! Visit us at joniradio.org. Thanks for listening today on Joni and Friends.
By: Joni Eareckson Tada
© Joni and Friends
Featured Resources From Joni Eareckson Tada: Sharing Hope

Majestic Mountain Set
This elegant cutting board and tea towel set makes the perfect gift for any occasion. Both pieces feature Joni's inspiring "Majestic Mountain" artwork, and the encouraging words of Psalm 36:5,6: "Your love, O LORD, reaches to the heavens, your faithfulness to the skies. Your righteousness is like the mighty mountains."
Get Yours Today!