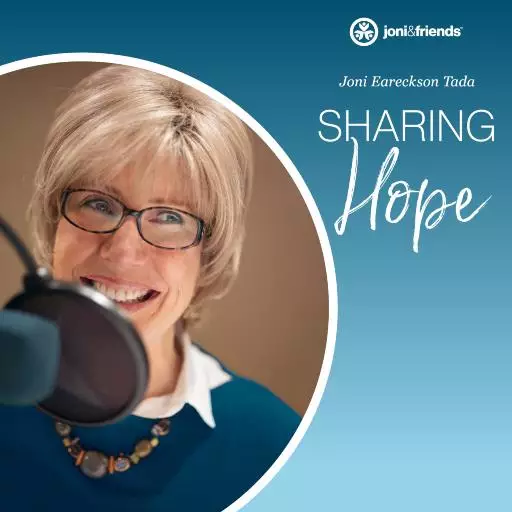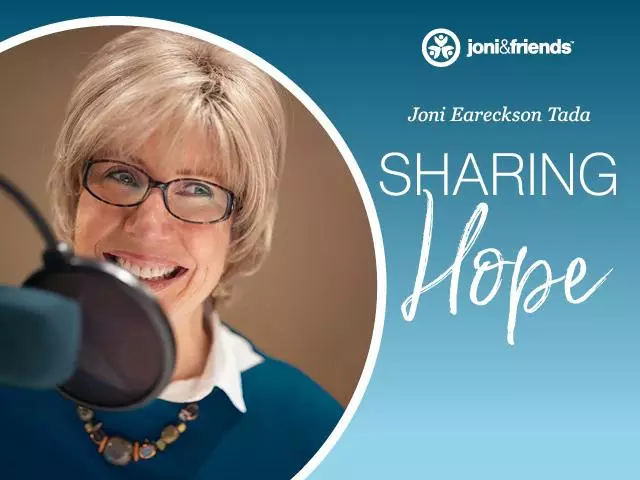 Talent Show Night
March 4, 2019
Hi, I'm Joni Eareckson Tada with a real miracle story.
And miracles happen all the time at a Family Retreat; especially one that's held in a developing nation. Like this month, we'll be holding an International Family Retreat near Lutsk, Ukraine. Moms and dads who have kids with disabilities in a place like Ukraine, well…there's a lot of social stigma; parents are often afraid to even bring their special-needs kids out in public; they're shoved aside, they're maligned, moms and dads are even told to take their kids out of the store. You're not welcome here. And that was the case with Paul and his parents. Paul's a 17-year-old boy with a hefty dose of autism and a limited ability to speak. Paul barely says anything, and his parents had come to accept that…that is, until Talent Night at last year's International Family Retreat in Serbia. Now talent night is a chance to celebrate and applaud the gifts God has given special-needs kids. Paul's parents assumed that their son would not want to participate – I mean, he'd never shown any talent for anything.
But that night, to his parent's surprise, Paul decided to get up and sing a pop song. His mom and dad stared wide-eyed, I mean, what was their son doing? Paul did not typically like crowds and had never sung before in his life! Okay, so this 17-year- old grabs the microphone and sang a contemporary song, but then he stops. He smiles at everyone and very clearly in English, word for word, he sang, "There is none like You. No one else can touch my heart like you do. I can search for all eternity, Lord, and I'll find there is none like You." What?! I mean, Paul's family weren't even believers; they had never been open to the Gospel message. And here, their kid is perfectly singing a praise song. Well, it seems that one of the volunteers had sung it earlier in the week, and Paul kept listening intently—he quickly learned it. Well this kid could not only sing; he could speak! I mean, that praise song contains, what, 25 words. And this was amazing for a teenager who had never strung three words together. And that night, after finishing his song, he yelled into the microphone, "Hvala ti, Isuse!" which they say in Serbian means, "Thank you, Jesus!" Everyone jumped to their feet, wildly applauding; even they knew that this was a miracle.
Now as you'd guess, Paul and his parents experienced a life-transformation. Not only as it related to his autism, but to their faith, because before talent night was over, this boy and his mom and dad bowed their hearts before Jesus and embraced Christ as their Savior. Later that evening during debrief, the leader of that International Family Retreat said to the others, she said, "You know, I have witnessed all kinds of things at our Family Retreats, but to see a child that barely speaks, and does not sing, did not grow up in church, never had heard the Gospel, suddenly sing to Jesus and then thank Him in front of a crowd, it was a pure miracle beyond all my expectations. God is obviously raising up kids with disabilities to take his great Gospel into their homes!" And you know what, that leader is right.
So this month as we hold another International Family Retreat in Ukraine, be praying for kids like Paul. Be praying that these children and their parents come to accept Christ as their Savior. And if you'd like to see a really cool video of what a Family Retreat looks like in a developing nation, like Serbia or Ukraine, watch the one we posted today at joniradio.org. And one more thing, we at Joni and Friends would love to pray for you and your troubles, so share with us your prayer need today at joniradio.org.
By: Joni Eareckson Tada
© Joni and Friends
Featured Resources From Joni Eareckson Tada: Sharing Hope

Majestic Mountain Set
This elegant cutting board and tea towel set makes the perfect gift for any occasion. Both pieces feature Joni's inspiring "Majestic Mountain" artwork, and the encouraging words of Psalm 36:5,6: "Your love, O LORD, reaches to the heavens, your faithfulness to the skies. Your righteousness is like the mighty mountains."
Get Yours Today!