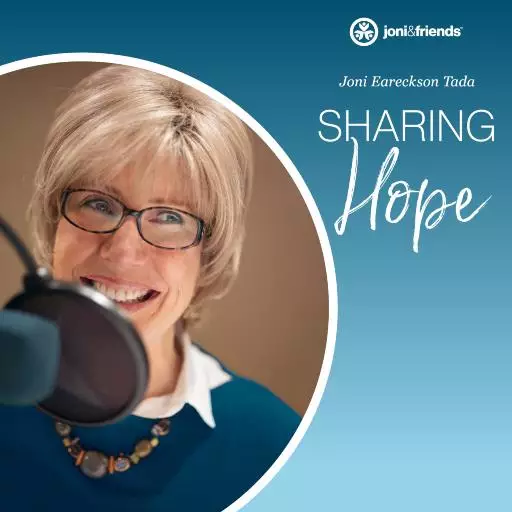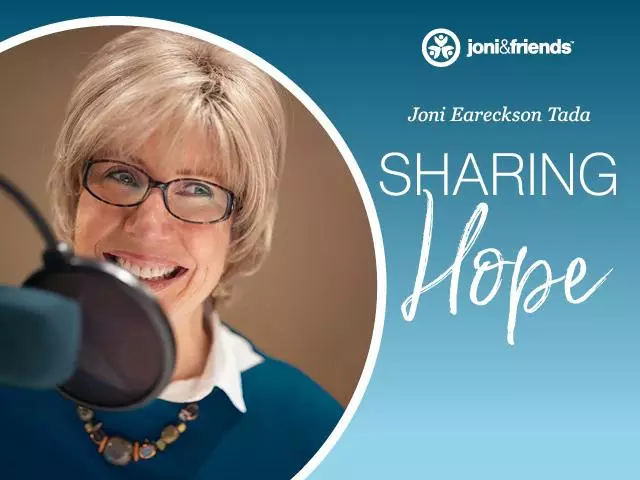 Shauna's Podcast
March 21, 2019
Hi, I'm Joni Eareckson Tada and I'm pretty excited that so many special needs parents and students, and those who are just looking for practical ways to include people with disabilities are subscribing to our Joni and Friends' ministry Podcast right now. And if you are interested in caregiving or nursing, or if you are a Special-Ed student this podcast is for you, because this week we're featuring Shauna Amick, my good friend, co-worker and mother of a teenager with Down syndrome. In fact, let's tune in to the podcast right now. Let's listen in…
CRYSTAL: What are some practical ways of including people with disabilities, specifically someone with Down syndrome?
SHAUNA: Well, I think that what we want to remember is that the way we include a person with a disability or a person with Down syndrome specifically is how we would include anybody. So, here's an example: Every evening at dinner the five of us in our little family, we get together and we eat our meal together and what we'll say every night is; who's going to pray tonight? And sometimes it's my husband; sometimes it's me; sometimes it's one of the older kids, but Sarah will often volunteer. And that's a beautiful way of including her in the family, of letting her use her spiritual gift. And now I gotta tell you Crystal, Sarah's pretty much nonverbal, so the only one who really understands everything she's praying is God Himself. Every time we say "amen" I know Jesus is smiling and the whole family is smiling as well.
CRYSTAL: I love that and God does know her heart. He knows exactly what's she saying. How would you say Sarah's been welcomed and included at church?
SHAUNA: Well, I'm gonna continue and talk about prayer. If I can, if I can back up, I want to share there was one time when we went to a friend's house for dinner and Sarah actually volunteered to pray. And although the host allowed it, at the end of the prayer he then felt like he had to pray again because surely, you know, Sarah's prayer just wasn't adequate. And we understood. You know, we weren't offended, but one thing I want to share about church is a time when we were there in our small group study and I asked for someone who'd volunteer in prayer and it was a room full of adults and Sarah. And out of all the adults no one volunteered, at least not very quickly. I don't know what the reason was, they needed more coffee, maybe they were afraid, they were intimidated—they didn't know if their prayer was good enough. And Crystal, it was so funny because all of a sudden I saw my daughter's face and I could tell she could not stand the silence any more. And she just hopped out of her chair; she walked to the front of that small group and she started praying. And this is kind of what it sounded like: Dear God (and then a whole slew of unintelligible words and at the very end (and passionate) "Amen." And I looked around that little small group and everyone was so blessed. And one gentleman specifically, tears rolling down his checks, he said I've never heard a more beautiful prayer. And it just blessed my mother's heart so much because not only was she included (right?) in the body of Christ, but the value of what she could bring to all the other believers was really seen through those heavenly eyes.
CRYSTAL: What a beautiful testimony. Thank you so much for sharing that Shauna.
JONI: Well I'm glad we could cup our ears and listen to that podcast featuring Shauna Amick given that it's 'World Down Syndrome Day'. I sure hope you enjoyed Shauna's perspective as a mother. In fact, if you would like to hear more just go to joniradio.org to subscribe to our podcast. And while you're on our radio page ask for Shauna's booklet. Something you can give to a mother who might parent a child with Downs, or any disability. It's all there for you at joniradio.org.
By: Joni Eareckson Tada
© Joni and Friends
Featured Resources From Joni Eareckson Tada: Sharing Hope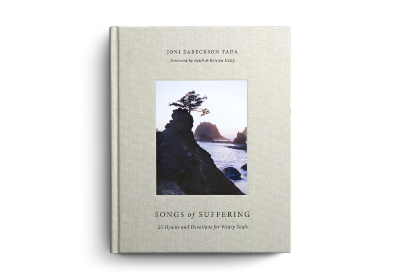 Songs of Suffering
Songs of Suffering includes 25 hymns with accompanying devotions and photography designed to spark hope in hardship. Opening with a special message from hymn writers Keith and Kristyn Getty, this book is a source of comfort for anyone who needs biblical encouragement, prompting readers to seek refuge in the Lord and rejoice in his goodness.
Get Yours Today!