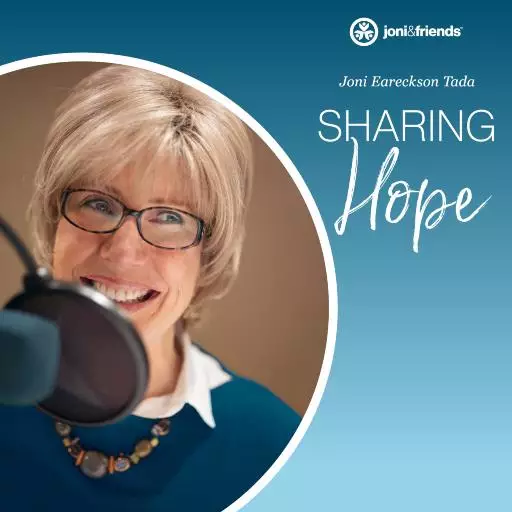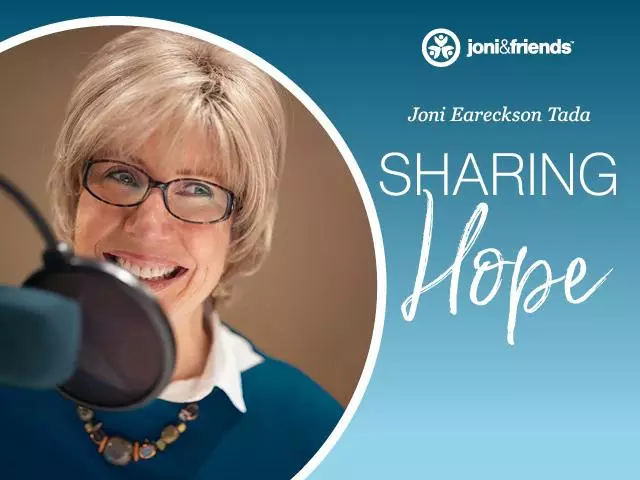 Brotherly Love
March 19, 2019
Hi, I'm Joni Eareckson Tada and Spring is right around the corner.
And I know you're looking forward to a change of seasons and so is my friend Shauna Amick. Shauna is the mother of a child with disabilities. Shauna, you must love Spring, a chance for the kids to get out of the house.
SHAUNA: Oh, I sure do Joni, and get rid of the cabin fever and just love Spring and everything it represents – just new beginnings, new hope, new life. And as Sarah's mother, with Down syndrome, her heart defect, and the behavioral challenges that comes with her disability, they just keep me running to Jesus and looking out for those new Spring-like perspectives. So Spring, it makes me think of the playground, and getting my spunky little girl out of the house more often and the playground actually makes me think of the love and compassion that Sarah receives from her big brother, Gideon.
JONI: Okay, wait a minute. I can understand that Spring makes you think about going to the playground, but what does Gideon, a teenager, how does he fit in on the playground of all places?
SHAUNA: Well, I am proud to say that Gideon embraces Sarah for who she is with a great deal of compassion. Last Spring when we all went to the playground together Gideon and I were sitting on the bench, we were just watching Sarah do her thing out on the playground, and as she made her way through the slides and the swings, just we were relaxing and enjoying the day. Well, Sarah, she started running toward a group of other kids who were there, and of course she's running with her awkward gait and her unique style, she just wanted to engage with the other kids on the playground, but they didn't want anything to do with her.
JONI: Oh, my goodness.
SHAUNA: And while they didn't say anything hurtful, they did, they turned their backs on her and they just ran in the other direction. It was another painful reminder that living with disability can be very lonely.
JONI: Well, you sittin' there on the playground park bench lookin' at that scene it must have broken your heart.
SHAUNA: Oh, it sure did, Joni. But you know what? Before I could even do anything about it, Gideon, he stepped in, just like the Lone Ranger or Superman. He just walked right up to his little sister; he put his arm around her. He physically turned her body in the other direction and he said, "Hey, Sarah, can I push you on the swings?" Well, Sarah forgot all about those other kids and she just took off running to the swing set. And when it was time to leave the playground and head for home, Sarah put her arms around her big brother and she said, "I love you Gideon."
JONI: Wow!
SHAUNA: It was the longest and clearest sentence that my little girl had ever said in her 13 years.
JONI: Stop. Wait a minute. What did that do for your heart?
SHAUNA: Oh, my goodness. Well, my broken heart just turned into a heart that was overflowing with joy. Sarah, in her own way, she understood the poignancy of that whole situation: the rejection of the other kids, the compassion of her big brother; the joy of being part of a family. And you know I felt like I was watching a living example of Romans 12:10 right before my eyes.
JONI: Which says?
SHAUNA: "Be devoted to one another in brotherly love."
JONI: What did Gideon have to say about that whole scene?
SHAUNA: What he told me is that no matter what kind of difficulties we go through as a family affected by disabilities or what kind of challenges he and Sarah go through as siblings, 'cause let's face it, they still have their challenges, he always wants her to know he loves her.
JONI: Well, that is a demonstration of true love what happened there on the playground. And friend, that's the kind of love Jesus has for you. No matter what kind of difficulties you're going through, right now Jesus sees you, He loves you, He is interceding on your behalf not only in the Springtime, but at all times. And given that it's 'World Down Syndrome Day' this coming Thursday, contact joniradio.org would you, and ask for Shauna's booklet called "From Fear to Hope". Finally, when you are on my radio page check out a great photo and Gideon and Sarah and find a way to share your own brotherly or sisterly love with someone else in need today. Right, Shauna?
Shauna: Amen
By: Joni Eareckson Tada
© Joni and Friends
Featured Resources From Joni Eareckson Tada: Sharing Hope

Majestic Mountain Set
This elegant cutting board and tea towel set makes the perfect gift for any occasion. Both pieces feature Joni's inspiring "Majestic Mountain" artwork, and the encouraging words of Psalm 36:5,6: "Your love, O LORD, reaches to the heavens, your faithfulness to the skies. Your righteousness is like the mighty mountains."
Get Yours Today!