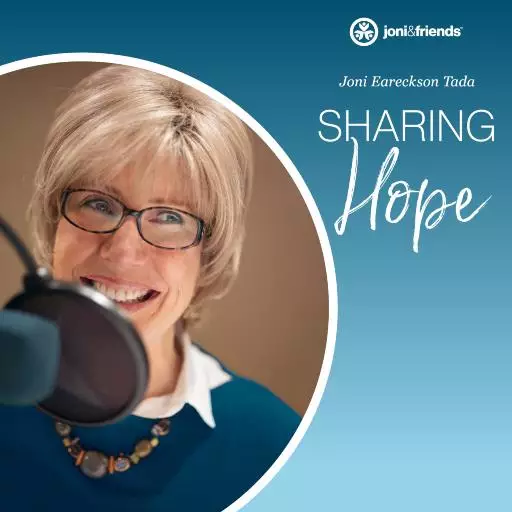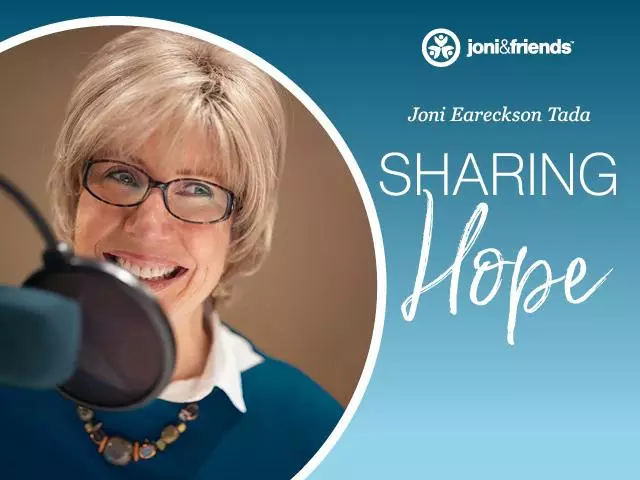 What If Your Baby's Not Healthy?
March 18, 2019
Hi, I'm Joni Eareckson Tada with an interesting observation.
Because every expectant parent hopes that their child will grow up to become a happy person. We dream of children who will do well in school and eventually become lawyers, doctors, responsible citizens in society, children who will join Little League or play tennis. We want kids to eventually marry and have sons and daughters of their own. And for many (and I would venture to say, for most people), the idea of a happy child also means a healthy child.
But think about it: it's pretty common to ask an expectant mother or father if, let's say they want a boy or a girl. And the answer is usually, almost always, "You know, we don't care if it's a boy or a girl, as long as our baby is healthy." Of course, any parent wants a healthy baby. No loving parent wants their child to live a life of suffering; no one wants their child to bear a disability. But consider it, stop for a moment – what are we really saying? It's like, "I'll take the child; I don't care about the gender or his eye color or the shape of his nose, so long as he's healthy, that's all that matters to me."Listen to that line one more time: "That's all that matters to me. I just want my child to be healthy." What are we actually saying? Well, the underlying tone reflects what society often tells us about disabilities; that an abnormal condition, no matter how slight, is something to be feared and avoided at all costs. It's something that creates undue hardship and, ultimately, makes the child feel like a burden. Now that is not our intention, or even how we would express it, but words matter. And the Bible is quick to remind us of it. Proverbs 18 says, "Death and life are in the power of the tongue, and those who love it will eat its fruit."
I realize that most people would push back; they'd argue with me and they'd say, "Look, Joni, it's only meant as a figure of speech." as though words do not actually matter. But listen to this: approximately 9 out of 10 unborn children diagnosed with Down syndrome are aborted, all because a parent did not want an "unhealthy" child. So when we say that "all that matters to me is that my baby will be healthy," those words convey a fear that takes God and His sovereignty out of the equation. We gotta remember that every child is a gift from God; every child bears His image. So rather than say, "All that matters to me is my child is healthy," perhaps it's better to say, "Of course, we pray that our child will be healthy, but if God has other plans, we will accept that and love our baby all the same." Maybe you're a parent who has received the news that your child may well have Down syndrome. Or perhaps a friend is heartbroken that their newborn has a disability. If that child is unhealthy, did God make a mistake? And did God not make a mistake, if that newborn has a clean bill of health? Please remember that God formed, He knit together those chromosomes long before that baby was born.
This Thursday is World Down Syndrome Day and I'd love you to learn that line: "Yes, we pray our child will be healthy; but if God has other plans, we will accept that and love our baby all the same." It's a good line! For more insight, visit joniradio.org today and pick up your copy of Shauna Amick's booklet called From Fear to Hope. Shauna is the mother of a teenager with Down syndrome and she can help you love your baby with Down syndrome too. And if you can't email us, then just write us at Joni and Friends, Post Office Box 3333, Agoura Hills, California 91376 and we will rush off to you right away Shauna's booklet From Fear to Hope. And one more thing, we at Joni and Friends would love to pray for you and your troubles, so share with us your prayer need today at joniandfriends.org/radio. Again that's joniandfriends.org/radio.
By: Joni Eareckson Tada
© Joni and Friends
Featured Resources From Joni Eareckson Tada: Sharing Hope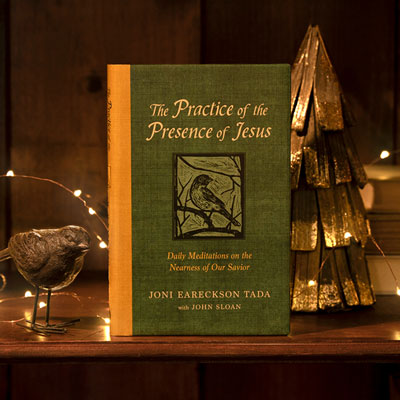 Practice the Presence of Jesus
Discover the secret to peace, joy, and hope in times of anxiety as the beloved author of Joni weaves contemporary insights with the timeless wisdom of seventeenth-century monk Brother Lawrence.The Practice of the Presence of Jesus offers wisdom from these two everyday saints, writing nearly four hundred years apart, that teaches you how to experience the nearness of God in your life. Through rich devotional content from Brother Lawrence's Practice of the Presence of God, and through original art and new meditations from Joni, you'll encounter a unique weaving of past and present spiritual reflections on a God who never changes.As we recognize God with us moment by moment, our mundane becomes holy. Our pain becomes peace-filled. And our uncertainties fade into the greatest, most certain hope of all.
Get Yours Today!