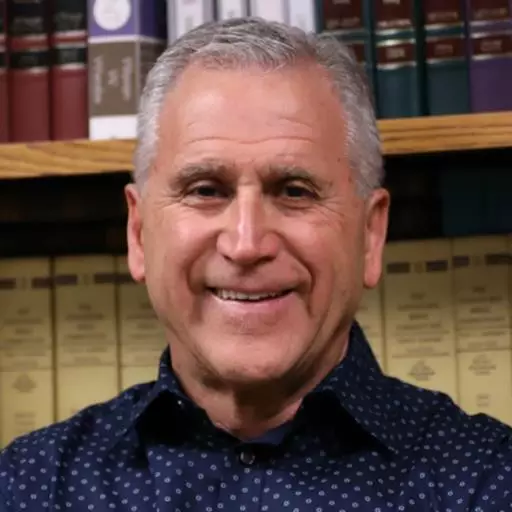 Devotionals by Raul Ries

SUNDAY August 7, 2022
Israel Is the Key to Fulfilled Prophecy
Therefore, when they [the disciples] had come together, they asked Him, saying, "Lord, will You at this time restore the kingdom to Israel?" And He said to them, "It is not for you to know times or seasons which the Father has put in His own authority."
Acts 1:6-7
God will restore Israel––no doubt about it. The nation of Israel is the key to the Rapture of the Church and to the Second Coming of the Lord. Keep your eye on Israel, and keep your eye on Russia! Ezekiel 38 and 39 describe a war that believers in Christ are anticipating. Bible scholars believe it will be Russia that invades Israel, and many differ on the timeline of events.
Interestingly, there is debate as to whether Christians shall experience this prophetic war or be taken to heaven in the Rapture, as it is thought that this war will lead the world into the Tribulation Period.
The books of 1 and 2 Thessalonians give us comfort in the hope that the Church will be raptured from the earth before the Tribulation Period starts and before the Antichrist is revealed:
1Thessalonians 4:16-17 KJV: For the Lord himself shall descend from heaven with a shout, with the voice of the archangel, and with the trump of God: and the dead in Christ shall rise first: Then we which are alive and remain shall be caught up together with them in the clouds, to meet the Lord in the air: and so shall we ever be with the Lord.
1Thessalonians 5:9-11 AKJV: For God did not appoint us to wrath, but to obtain salvation through our Lord Jesus Christ, who died for us, that whether we wake or sleep, we should live together with Him. Therefore comfort each other and edify one another, just as you also are doing.
In the Greek language, the phrase caught up is harpazo which means "to snatch" or "catch away." A person is transferred swiftly, taken from one place to another, by divine power––raptured. The Rapture of the Church is considered to be the next prophetical event to happen. Are you ready for the Rapture? Do you have a genuine relationship with Christ?
There is no substitute for a personal relationship with Jesus Christ.
~Charles F. Stanley~
For more from Raul Ries, please visit SomebodyLovesYou.com!