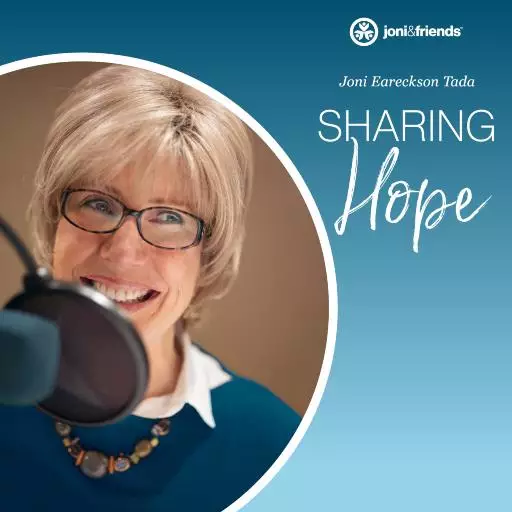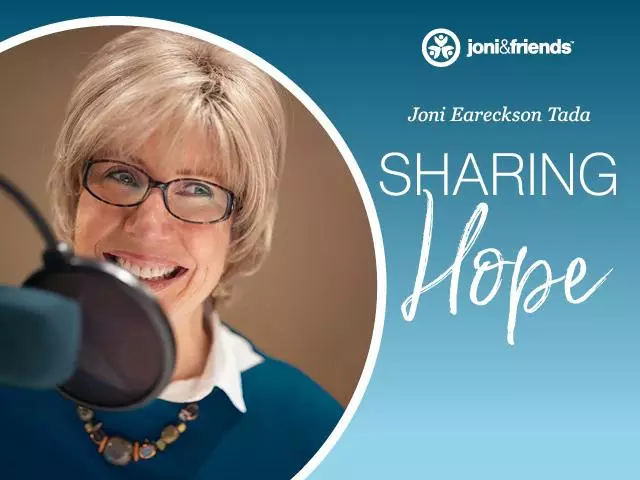 Words that Sustained Me
February 8, 2019
Hi, I'm Joni Eareckson Tada and yes, I am tired.
But I am so happy! We are getting closer to the end of my radiation therapy and I am so, so grateful for the prayers of so many of you who have remembered me, and my husband Ken in your intercessions. We are beating back this cancer with radiation and after it's over I will be on other medications for a long, long time. But that's okay. I've made it! And Lord willing, my lungs have done okay. In the future, you may hear some gravel in my voice, but hey, my lungs will be doing the best they can, and that is good enough. And I'm using my lungs today to simply express my gratitude to you for your concern and for your prayers.
I was sustained by many things over the last few months since my surgery back in late November to remove that tumor. But none was so precious as these first few verses from Psalm 116. Get this: I love the Lord, for He heard my voice; He heard my cry; He heard my cry for mercy. Because he turned his ear to me, I will call on him as long as I live. The cords of death entangled me, but then I called on the name of the Lord: "Lord, save me!" The Lord is gracious and righteous; our God is full of compassion." My goodness, that passage describes me to a T, and that I have made it this far after surgery and radiation, I'm going to call on the Lord as long as I live.
There's another thing that really bolstered my spirits, it's a quote from Charles Spurgeon and when I found it, I cut, pasted, and printed it out so I'd have it with me. This is what Spurgeon wrote, he says: "I know of nothing in which I could hold Pontius Pilate as an example to you, save this one thing; he placed the Name of Jesus on the cross. Writing these words with his own hand, he refused to alter them: 'Jesus of Nazareth the King of the Jews.' Here Pilate, the vacillating governor, for once stuck to the truth, and would not be driven from it. So now whenever you have a cross, write the Name of King Jesus above it and stand to what you have written. He has himself carried a cross far heavier than yours, and His hearty sympathy is WITH you. He is so united to you that all your crosses are His own. Even when the cross weighs heaviest upon you, rejoice that you are honored to suffer with Christ, and are thus be crowned as well as crossed. Write his name on all your crosses!" And that's exactly what I did. And because I constantly attached the name of Jesus to my trial, it didn't feel heavy; it wasn't burdensome. Jesus kept telling me, "Joni, my burden is light, so keep lifting it with my grace." And what a difference that made.
And finally, these words from Mary from Luke, Chapter 1 in a paraphrase called The Message. I just grabbed hold of this and made it my own, because Mary says: "I am bursting with God-news; I am dancing the song of my Savior God. God took one good look at me, and look what happened – I am the most fortunate woman on earth! What God has done for me will never be forgotten, the God whose very name is holy, set apart from all others. His mercy flows in wave after wave on those who are in awe before Him. He remembered and piled on the mercies, piled them high. It's exactly what he promised, beginning with Abraham and right up to now." I love those words from Mary. So friend, whatever cross you are bearing today, write the name of Jesus on it, call on Him as long as you live, and keep bursting with God-News and dancing the song of your Savior.
Featured Resources From Joni Eareckson Tada: Sharing Hope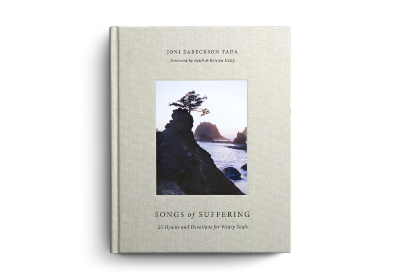 Songs of Suffering
Songs of Suffering includes 25 hymns with accompanying devotions and photography designed to spark hope in hardship. Opening with a special message from hymn writers Keith and Kristyn Getty, this book is a source of comfort for anyone who needs biblical encouragement, prompting readers to seek refuge in the Lord and rejoice in his goodness.
Get Yours Today!