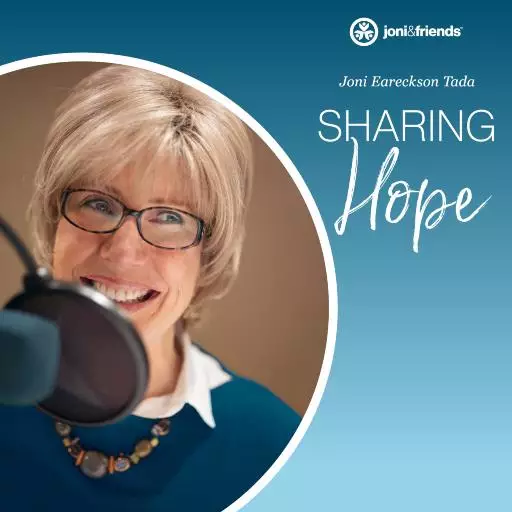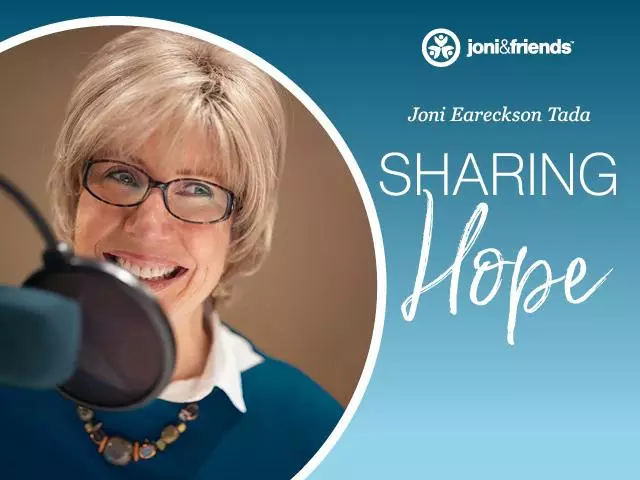 Scott Starker's Testimony
May 22, 2019
Hi, I'm Joni Eareckson Tada, and let me share with you about Scripture Earth. And actually I, uh, shared this about a month ago. What, it's an amazing website, Scripture Earth. It lists the Word of God in every language on earth where the Bible has ever been translated. You need to visit the website, even if just for encouragement. 'Cause when you look at all the many, many, many obscure languages from the Middle East, from Asia, Africa; I tell you, you'll be breathless at the sheer number of thousands of languages in which the word of God is printed. It is so encouraging. And, uh, if you know, let's say, a foreign student on your college campus from Algeria or India, or maybe the waiter at your favorite Vietnamese restaurant, or Thai, or Ethiopian restaurant, or maybe a family from Pakistan who just moved into your neighborhood; I don't know, bake up a plate of fresh cookies, write a welcome note and provide the link to Scripture Earth. And if you'd like to see this amazing repository of Scripture, just visit joniradio.org where we have a link to the site.
Well, now here's the story. The last time I talked about this, I had no idea the wife of the designer of Scripture Earth would be listening. So here's the story. Twenty years ago, Scott and Paula Starker served together as Bible translation and literacy team among the indigenous people of Oaxaca, in southern Mexico. But in the blink of an eye, Scott lost his ability to speak and translate when he experienced a massive stroke, leaving him with aphasia and paralysis on his right side. But God had other plans! After rehab, and over the next 10 years, God used Scott with his background in languages, computers and engineering to create Scripture Earth with 3 other missionary colleagues. God pulled Scott away from a single language and people group, and set him within a team who wanted to design a way to get God's Word out to millions via the internet. And I mean, imagine the thousands of languages that were mostly in written form back 10 years ago, but had never been catalogued together in one source. Even though Scott has a disability, and can only use one hand on the computer; even though his speech is impaired from his stroke, this humble man ended up serving as the systems administrator and programmer behind this complex website. Praise God – that to me is amazing!
And his wife, Paula, wrote me saying, "Joni, I have never once heard my husband, Scott, complain about his hardships, or having to learn how to become left-handed and type one-handed on the keyboard. He's humble; he's focused, he's committed to serving the Lord with his whole heart." You know, I just thought this would be a great story to share since it's National Stroke Awareness Month. And I am so happy to highlight Scott's Starker's story today, just to underscore how God delights in using weak people, even weak people with disabilities to accomplish great things for His Kingdom.
Visit joniradio.org where we've provided a, a really great photo of Scott and Paula, as well as a link to Scripture Earth. And when you go on that website, click on the feedback tab and just say hi to Scott. Thank him for what he's done. Just one glance at Scripture Earth, scrolling down and looking at all the thousands of languages in which the Word of God has been translated and printed, it's gonna make your heart sing. So come and visit us at joniradio.org, and we've also got a link to a YouTube video about their testimony. You'll hear directly from Scott and Paula, and their amazing story.
So, contact us at joniradio.org. That's a different link to my radio page than you usually hear me say, but it's a lot easier, joniradio.org. And God bless you today, and thanks for listening to Joni and Friends.
Featured Resources From Joni Eareckson Tada: Sharing Hope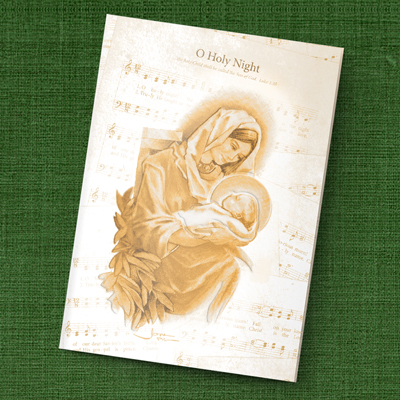 O Holy Night - Christmas Cards
Joni loves sending Christmas cards and singing Christmas hymns! This year her new Christmas card brings the two together. Featuring Joni's rendering of Mary cradling Jesus, set against a background of "O Holy Night" sheet music, this elegant card will bring the joy of the season to your friends and family members.
Order Yours!