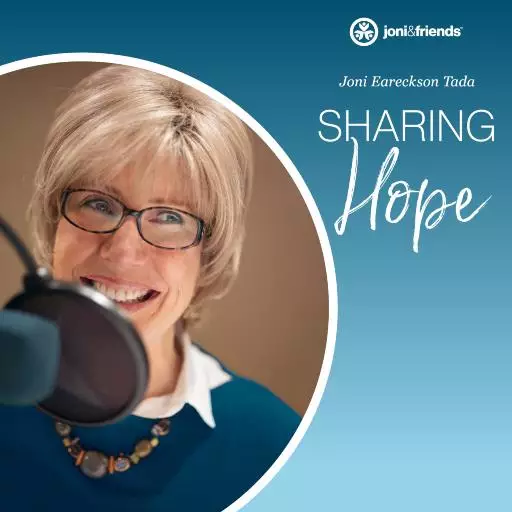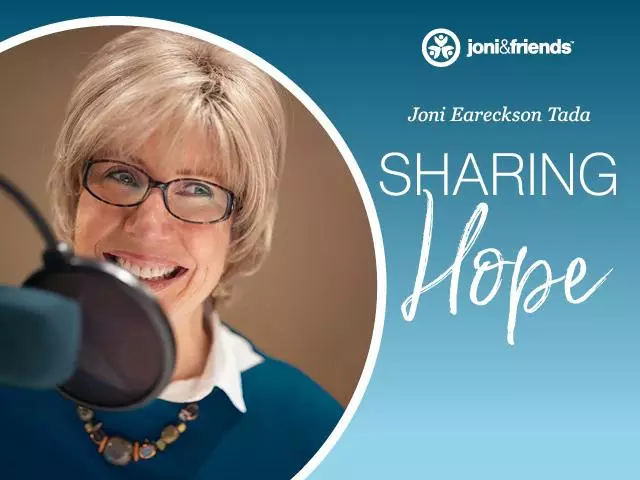 Our Blind Eyes
May 23, 2019
As Christians, our eyes have been opened. But still we're blind.
Hi, I'm Joni Eareckson Tada, and aren't you glad that God has opened our eyes to what's wrong, what's evil, and what's spiritually dangerous? For the most part, we know what's really bad for our souls, but sometimes we are blind to that which is, uh, well, just not the best for our souls. Like um, we all know that most of the entertainment on TV these days is totally worthless. Most of today's sitcoms are raucous and irreligious, and the storylines have no redeeming value. But isn't it great when you do come across a TV documentary, or, or some innocuous TV show that doesn't offend your spirit?
And I guess that's why I, uh, occasionally enjoy watching HGTV and the program "Fixer-Upper." It's a totally benign show about a Christian couple who fix up old houses. Nothing bad, nothing dangerous nothing irreligious about that. But if, let's say, I watch three or four recorded episodes close together, it's strange, but all that TV as benign as it seems, just, just watching all that "good" TV totally dulls my spirit. Fixer-Upper with Chip and Joanna Gaines is fun, it's uplifting, but still, after a whole bunch of episodes in a row, I come away feeling mediocre, and not as spiritually sharp, or keen, or aware. Sometimes, not even as interested in the things of God. And that, I do not like! It's why the Holy Spirit inspired Psalm 119, verse 37, it's a prayer to God, and it says, "Turn my eyes away from worthless things and preserve my life according to your Word." I think another translation says, "Give me life through your Word." Now not that the TV show "Fixer-Upper" is a worthless thing; but too much of it, and what do you know, I've drifted away from preserving my spiritual life. Look, we all need to recognize that wrong does not always look wrong to us. What God says is dangerous does not always seem dangerous. Evil does not always appear evil. We need protection from our own blind eyes and wandering hearts. And I'm telling you, a lot of TV will dull the spirit.
So how do we know when something is unhealthy for our souls? Well, again, Psalm 119 asks God to turn our eyes away from worthless things, and give us life through your Word. It's the word of God that shows us things that are life preserving. The Bible is like wearing a pair of Christ-colored glasses that show us what things have the potential to be worthless. The apostle Paul knew this; he says in First Corinthians chapter 6, "All things are lawful for me, but not all things are helpful. All things are lawful for me, but I will not be dominated by anything." Look, I don't wanna be thinking about TV episodes in the middle of the night; that's what it means to be dominated by something. And it doesn't have to be about TV; it could be someone for whom you have great affection. It could be a book or a movie, a memory, a desire; a special purchase, like clothing or new home. All things are permissible for you as a Christian, but when they dull your hunger for godly things, then they're not helpful.
As iron sharpens iron, so friends should sharpen their Christian friends. And a good way to do that is to pass this program along on Facebook. And as you do that today, ask God to open your eyes; open the eyes of those you love from anything that might blind them to the superior pleasure, the ultimate satisfaction of loving the Lord Jesus. God bless you today, and thanks for listening to Joni and Friends.
© Joni and Friends
Featured Resources From Joni Eareckson Tada: Sharing Hope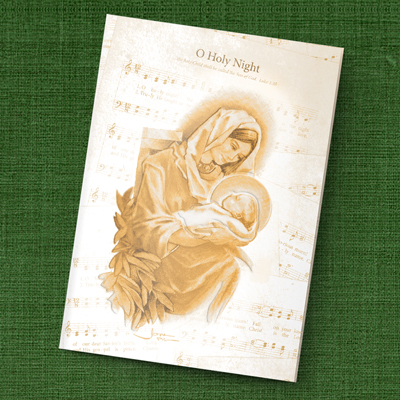 O Holy Night - Christmas Cards
Joni loves sending Christmas cards and singing Christmas hymns! This year her new Christmas card brings the two together. Featuring Joni's rendering of Mary cradling Jesus, set against a background of "O Holy Night" sheet music, this elegant card will bring the joy of the season to your friends and family members.
Order Yours!