A Prayer for Expecting the Unexpected
By James MacDonald
The LORD passed before him and proclaimed, "The LORD, the LORD, a God merciful and gracious, slow to anger, and abounding in steadfast love and faithfulness, keeping steadfast love for thousands, forgiving iniquity and transgression and sin" (Exodus 34:6-7, ESV).
You'll recall the golden calf incident that occurred while Moses was on the mountain with God receiving the Ten Commandments. It wasn't a pretty scene. Moses came down, saw what his brother Aaron had allowed to happen, smashed the tablets of the law, then ground the golden calf into powder, mixed it with water, and forced the people to drink it.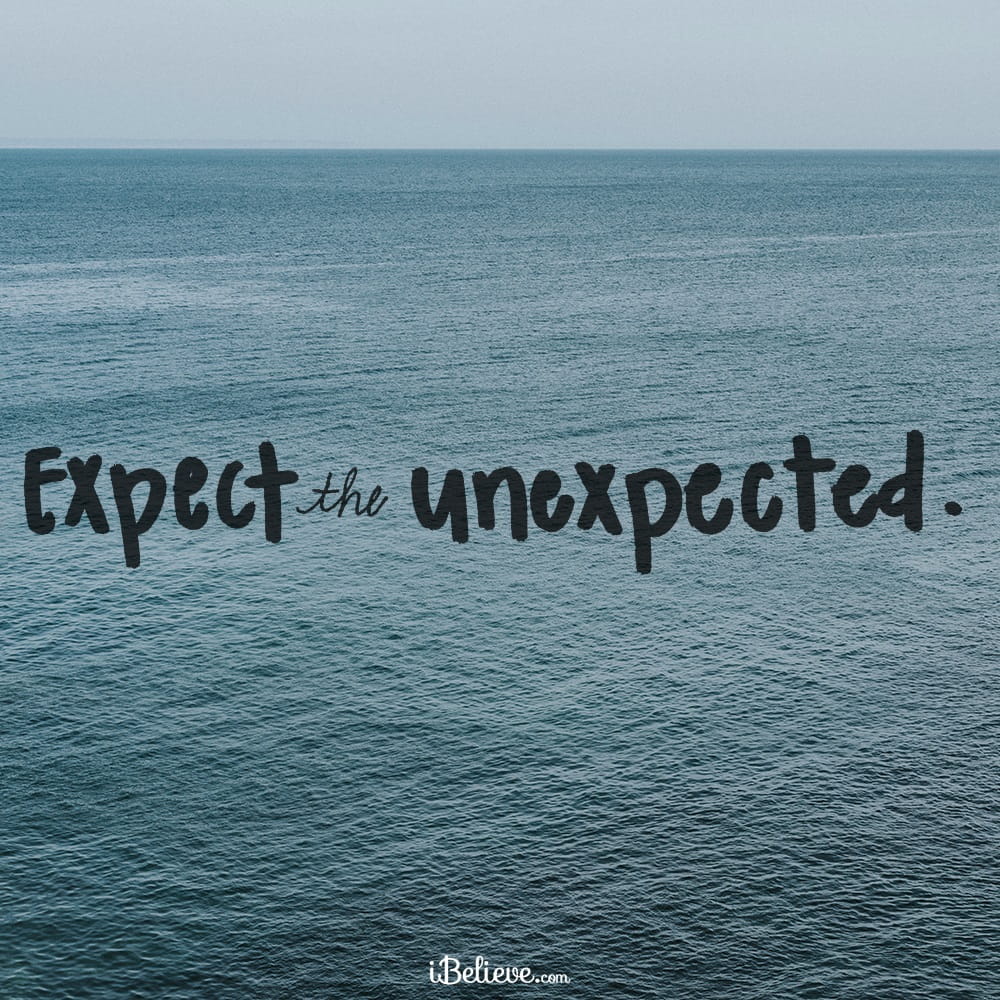 So when Moses headed back up the mountain in Exodus 34 with a new set of stone plates for God to write on, he went also with an appeal for mercy—which he delivered in verse 9. But before Moses could even say the words, our God—who is "merciful and gracious, slow to anger, and abounding in steadfast love . . . forgiving iniquity and transgression and sin"—had already declared (in verses 6 and 7!) forgiveness of the people's sin
Witness the heart of your God for forgiveness: "He will again have compassion on us; he will tread our iniquities underfoot. You will cast all our sins into the depths of the sea" (Micah 7:19). "As far as the east is from the west, so far does he remove our transgressions from us" (Psalms 103:12). "I, I am he who blots out your transgressions for my own sake, and I will not remember your sins"(Isaiah 43:25).
God's nature and disposition are not to judge but to forgive. If they weren't, there would be no Bethlehem, no baby Jesus, no perfect life, no atoning death, no victorious resurrection, and no salvation for those who believe. Because of His loving intention toward you, His forgiveness will never run out, never run dry. He will never give up on you or renege on His promises. He will never claim to forgive you but then hold a secret grudge. He won't recall your sin to mind and then weaponize it against you the next time you come begging for mercy.
This is what separates Christianity from every other form of religious belief in the world. In Christ, you can experience complete acceptance, full resolution, total restoration. God doesn't want you living in shame and regret, but rather receiving His boundless grace.
Don't let it surprise you. Come expecting the unexpected.
Lord, how I thank You that when You forgive, You wash away all knowing in the present related to anything regrettable about my past. How I thank You that I can never wear out my welcome with You, and that You will never change in any way. If Your disposition was to judge, You would not have made any attempt to reconcile me to Yourself. And yet before the foundation of the world, Your steadfast love was already reaching out. Why would You stop now? So I come today, confessing, believing, and knowing that I am forgiven, in Jesus' name, Amen.
Editor's Note: Content taken from the Our Journey Online devotional, Expecting the Unexpected," written by James MacDonald. You can read that piece in full here. All rights reserved.