Update Required
To play the media you will need to either update your browser to a recent version or update your
Flash plugin
.
Mark 8:22-26
And he cometh to Bethsaida; and they bring a blind man unto him, and besought him to touch him. And he took the blind man by the hand, and led him out of the town; and when he had spit on his eyes, and put his hands upon him, he asked him if he saw ought. And he looked up, and said, I see men as trees, walking. After that he put his hands again upon his eyes, and made him look up: and he was restored, and saw every man clearly. And he sent him away to his house, saying, Neither go into the town, nor tell it to any in the town.

Principle Nugget: Salvation is being born into the Lord Jesus Christ. Sanctification growing up once you are in.
Featured Resources From The Living Hope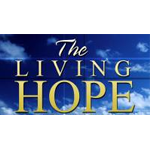 Ministry Information
Huber Memorial Church is an urban ministry located in Baltimore City, Maryland. Our mission is to rescue the children, redeem the family and recreate community. We do this by impacting this generation and changing the next generation…one mind at a time, one heart at a time, one life at a time and one home at a time. And we do this all to the Glory of God.
Learn More