A Prayer for Lost Christmas Traditions
By Meg Bucher
The anticipation of the holiday season itches the top of our minds earlier each year. Seasons of change in which favorite traditions are lost, threaten to take our holiday cheer along with them.
The rush of parenthood flows past like the ebb of a flood-staged river, while transitional "empty nest" eras can stall out like winter storms bent to make sure the driveway stays heaped with snow. Society tags Christmas with self-centered routines, guilt-ridden budgets, and commitment driven calendars, but the peace we are after in life lies in the consistency of our Christian faith.
"For to us a child is born, to us a son is given, and the government will be on his shoulders. And he will be called Wonderful Counselor, Mighty God, Everlasting Father, Prince of Peace." - Isaiah 9:6 (NIV)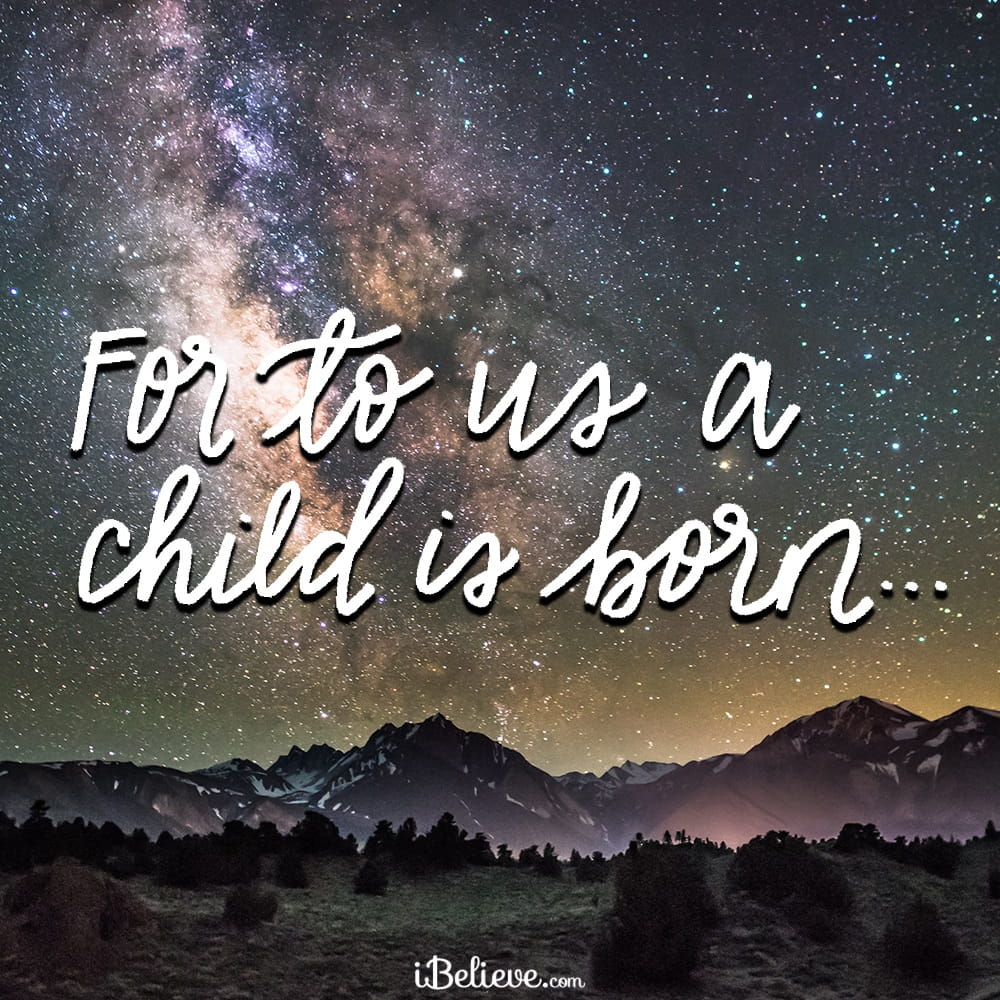 Wonderful Counselor, who's purpose is so intensely joyous that it's hard for us to comprehend. The only one with the perfect amount of strength and courage to conquer sin for us, Mighty God. For all of time and for everyone, He is Everlasting Father. The Prince of Peace leads us to eventual completeness.
When searching for lost traditions, seek Him for restoration. Jesus came to feel what we feel, because He loves who we are.
"Hope of all hopes, dream of our dreams,a child is born, sweet-breathed; a son is given to us: a living gift. And even now, with tiny features and dewy hair, He is great. The power of leadership, and the weight of authority, will rest on His shoulders. His name? His name we'll know in many ways—He will be called Wonderful Counselor, Mighty God, Dear Father Everlasting, ever-present never-failing, Master of Wholeness, Prince of Peace." - Isaiah 9:6 (VOICE)
Father,
Praise You for the Christmas season, and the remembrance of Jesus' glorious birth! You remind us in Isaiah of the powerful namesake that came to earth for us. He could not be described by just one name or in one way …yet, He is the One who holds the key to our peace and our freedom.
Thank You for setting Him here to pursue us. Thank You for the traditions that we treasure enough to miss, and those that we are blessed to continue celebrating. Forgive us for revolving Christmas around anything but Jesus. Unearth the routines that threaten to trip us in pursuit of You, and open our eyes to recognize what matters the most.
Be with us this Christmas, Jesus. Open our eyes and our hearts to see you in a fresh, new way, whether in the midst of time-honored traditions or fresh new ways to celebrate Your birth.
In Jesus Name,
Amen. 
Meg is a stay-at-home mom and blogger at http://sunnyand80.org, where she writes about everyday life within the love of Christ.