And the posts of the door were shaken by the voice of him who cried out, and the house was filled with smoke. (Isaiah 6:4)
The source of this post-shaking is of great importance. Immediately, you want to draw the conclusion that it was because God  was speaking, but that's not the case. The angels were saying, "Holy, holy, holy," which implies that the power of God is so awesome that He doesn't even have to speak to make His creation shake. These days, God has been shaking some things, but we don't always respond to His shaking. Earthly powers try to shake everything that they cannot shake, but heavenly power shakes everything that can be shaken.
---
Living in the In-Between Times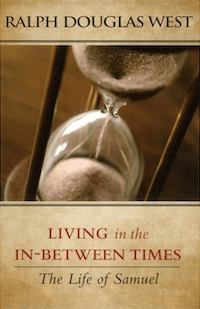 As people following Christ, we all experience stop and go, arrival and departure, life and death. We know about living in between pivotal moments. It's easy to believe that God is not at work in the ordinary. But He is! Through my book Living in the In-Between Times, you'll discover how God speaks to you, how you can respond, and the significance of decisive commitment to the will of God.