. . . high and lifted up. (Isaiah 6:1)
We know something about thrones and the strange messages attached to them. In this world, we havethe Stone of Scone in England, the Golden Stool in Ghana, and the Dragon Throne in China. But whether the throne is located in Africa, Asia, or Europe, one truth is evident: The throne of thrones preempts every earthly seat. As we might look down, around, under, and even within ourselves, Isaiah 6 lifts our gazes upward and says one thing: God alone is the One who preempts every seat occupied by human authority.
---
Living in the In-Between Times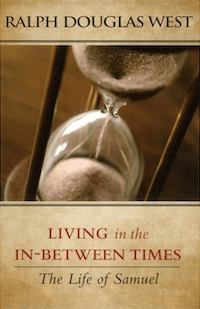 As people following Christ, we all experience stop and go, arrival and departure, life and death. We know about living in between pivotal moments. It's easy to believe that God is not at work in the ordinary. But He is! Through my book Living in the In-Between Times, you'll discover how God speaks to you, how you can respond, and the significance of decisive commitment to the will of God.