According to the grace of God which was given to me, as a wise master builder I have laid the foundation, and another builds on it. (1 Corinthians 3:10)
We have no option about that which undergirds our work in the church. One foundation has already been laid, and there is no need for another. The foundation is laid by the preaching of the gospel of the Lord Jesus Christ—not just any Jesus, but the authentic Jesus who is the crucified and resurrected Christ. Paul had the grace gift to take the gospel where no one else had taken it before and put down the first foundation stone. 
---
Living in the In-Between Times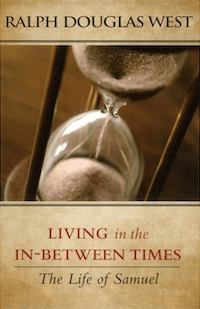 As people following Christ, we all experience stop and go, arrival and departure, life and death. We know about living in between pivotal moments. It's easy to believe that God is not at work in the ordinary. But He is! Through my book Living in the In-Between Times, you'll discover how God speaks to you, how you can respond, and the significance of decisive commitment to the will of God.