Restore to me the joy of Your salvation. Psalm 51:12)
Now we can directly apply to ourselves the words of 1 John 2:1: "If anyone sins, we have an advocate with the Father, Jesus Christ." Literally, we have Him now. Whenever we need Him, He is there. The apostle doesn't say that we will have an advocate when we feel bad long enough. He said that we will always have an advocate. The word "advocate" means that Jesus is literally standing face to face with the Father on our behalf. David knew nothing of that relationship when he wrote Psalm 51, yet he understood the truth innately. 
---
Get 'Positive Lessons' for your family today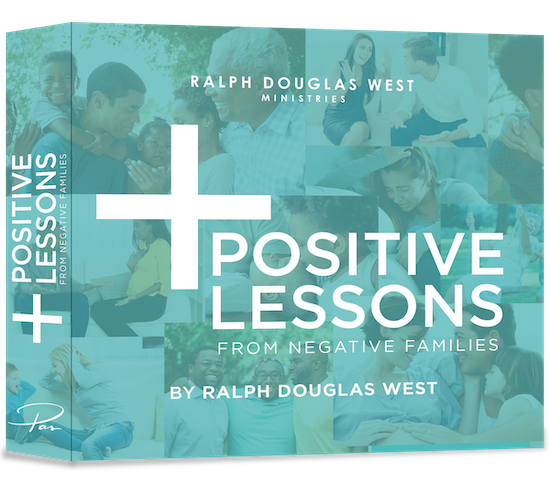 Every family has its flaws. As much as we love our loved ones, sometimes… well, sometimes it's a struggle to live with them. Positive Lessons from Negative Families is a new sermon series from Pas that unpacks the biblical principles that uphold and restore families – whether you're dealing with deep dysfunction or looking to build on strong foundations. So request your copy of Positive Lessons from Negative Families when you give to share the grace and hope of Jesus today. And be encouraged!