For I acknowledge my transgressions, and my sin is always before me.  Against You, You only, have I sinned, and done this evil in Your sight.  (Psalm 51:3-4a)
We don't get to the root of the human problem until we look at the vertical: "Against You and You alone." He didn't say, "I have sinned against Uriah or the kingdom," because he is so overwhelmed by the vertical. Here you have both the horizontal and vertical aspects. If we're only dealing with the horizontal, it's human to human. But this is not the case—there is something vertical about sin. Thus, sin must be dealt with. How do you deal with your sins? How do you confess them?
---
Get 'Positive Lessons' for your family today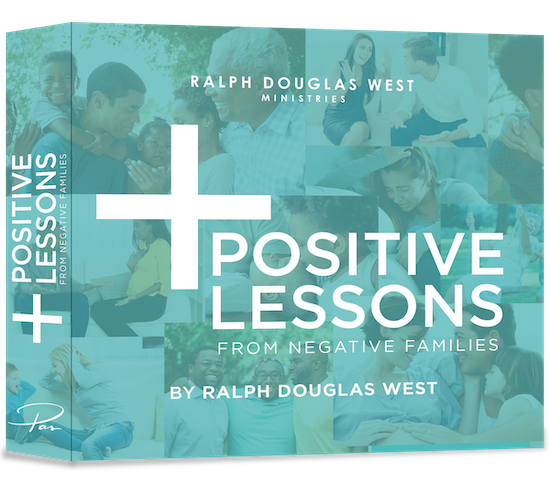 Every family has its flaws. As much as we love our loved ones, sometimes… well, sometimes it's a struggle to live with them. Positive Lessons from Negative Families is a new sermon series from Pas that unpacks the biblical principles that uphold and restore families – whether you're dealing with deep dysfunction or looking to build on strong foundations. So request your copy of Positive Lessons from Negative Families when you give to share the grace and hope of Jesus today. And be encouraged!