Then Moses said, "I will now turn aside and see this great sight, why the bush does not burn."  (Exodus 3:3)
How many bushes burn with fire, and you don't take the time to go and look? Most of us never encounter God as we might because when the bush burns, we turn away to the desert. But God still has taken the initiative in arresting us. It is up to us to respond. As the famed British poetess Elizabeth Barrett Browning perceptively wrote,
Earth's crammed with heaven,
And every common bush afire with God;
But only he, who sees, takes off his shoes,
The rest of us sit around and pick dewberries.
---
Discover the main thing God wants for you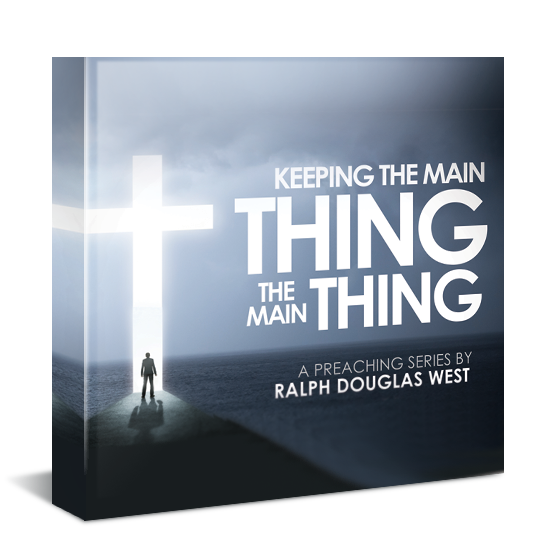 I
n a world full of distractions, living with a clear mind and heart makes a powerful difference. And the key is keeping the main thing the main thing. Focus on Jesus, and the rest takes care of itself. You'll be inspired to focus on the main thing God wants for you – as you share the simple truth of His love with others.