. . . blot out my transgressions. (Psalm 51:1)
David is saying, "I have revolted and rebelled against You. Blot it out." This act refers to the removal of a name or indictment from a ledger. It's a term used to refer to the cancellation of a written debt or an old account settled long ago. Likewise, for us there comes a time when there is something within us so messed up that God has to blot it out. And when God blots our sin out, even when we look for it, we cannot find it.
---
Get 'Positive Lessons' for your family today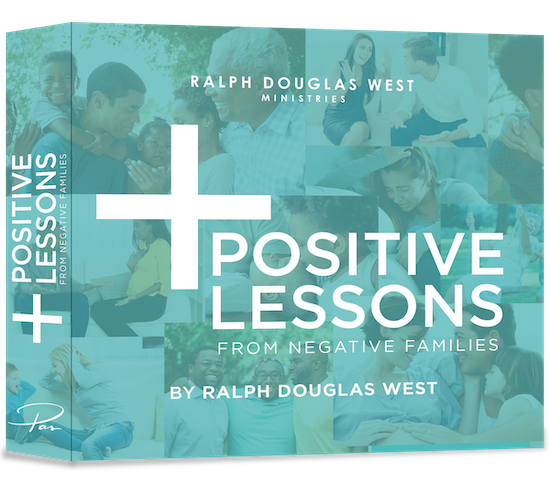 Every family has its flaws. As much as we love our loved ones, sometimes… well, sometimes it's a struggle to live with them. Positive Lessons from Negative Families is a new sermon series from Pas that unpacks the biblical principles that uphold and restore families – whether you're dealing with deep dysfunction or looking to build on strong foundations. So request your copy of Positive Lessons from Negative Families when you give to share the grace and hope of Jesus today. And be encouraged!