Then I thought, "To this I will appeal; the years of the right hand of the Most High." (Psalm 77:10 NIV)
This verse serves as a bridge from the lament in verse 9, taking the hymn in a completely new direction. "God's right hand" implies the hand of God's power, protection, preservation, deliverance, and defense. In the midst of the psalmist's lament, God directs his attention away from himself to His right hand that will hold, shield, and protect him. For nine verses, the psalmist has been living like many Christians today—in subjectivity. Yet it is dangerous to build faith on feelings. How do you step out? With the objectivity of faith in a God who's always there. 
---
Get 'Positive Lessons' for your family today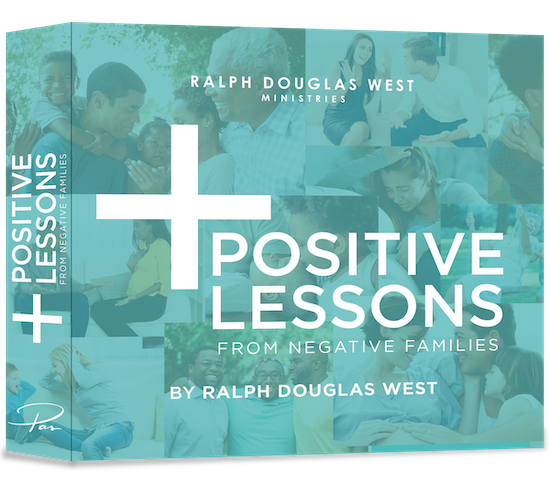 Every family has its flaws. As much as we love our loved ones, sometimes… well, sometimes it's a struggle to live with them. Positive Lessons from Negative Families is a new sermon series from Pas that unpacks the biblical principles that uphold and restore families – whether you're dealing with deep dysfunction or looking to build on strong foundations. So request your copy of Positive Lessons from Negative Families when you give to share the grace and hope of Jesus today. And be encouraged!