Blessed is he whose transgression is forgiven . . . (Psalm 32:1)
When David came to his spiritual and moral senses and cried, "Lord, have mercy," the first thing he said was, "Blot out my transgressions." He didn't say, "I have broken my own standard of conduct" or "I made a mistake." Transgression involves a deliberate rebellion against God; it is crossing the line that God has drawn. David realized that he had to own his transgressions before he could disown them. He used a word that is now missing in our lexicon of Christianity: sin. 
---
Get 'Positive Lessons' for your family today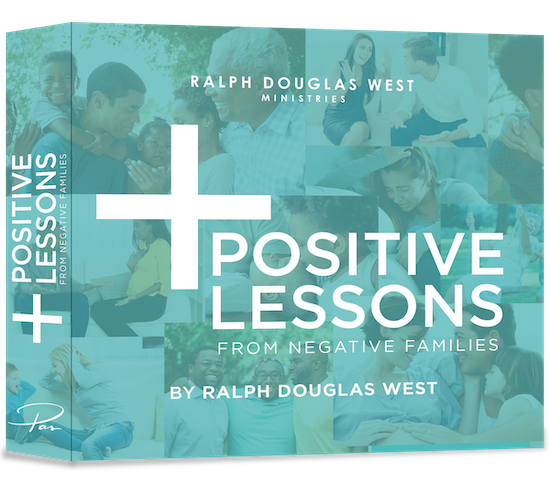 Every family has its flaws. As much as we love our loved ones, sometimes… well, sometimes it's a struggle to live with them. Positive Lessons from Negative Families is a new sermon series from Pas that unpacks the biblical principles that uphold and restore families – whether you're dealing with deep dysfunction or looking to build on strong foundations. So request your copy of Positive Lessons from Negative Families when you give to share the grace and hope of Jesus today. And be encouraged!