If I ascend to heaven, Thou art there; if I make my bed in Sheol, behold, Thou art there . . . . if I dwell in the remotest part of the sea, even there Thy hand will lead me.  (Psalm 139:8 NASB)
The psalmist ponders where he would have to travel to escape the presence of God. He imagines climbing to the mountaintop and then descending to the shadowy realm of the dead, but God is there. Then he imagines fleeing all the way to the Rock of Gibraltar, west of the Mediterranean Sea, where he finds Him. He concluded that there is nowhere to flee from God's presence. Look at Jonah, who was fleeing to Tarshish and was swallowed by a whale. He finally had to quit running and surrender to the will of God, and so must we.
---
Get 'Positive Lessons' for your family today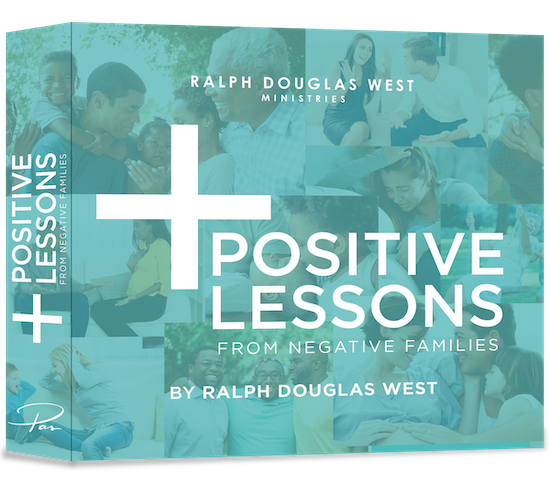 Every family has its flaws. As much as we love our loved ones, sometimes… well, sometimes it's a struggle to live with them. Positive Lessons from Negative Families is a new sermon series from Pas that unpacks the biblical principles that uphold and restore families – whether you're dealing with deep dysfunction or looking to build on strong foundations. So request your copy of Positive Lessons from Negative Families when you give to share the grace and hope of Jesus today. And be encouraged!