We are His people and the sheep of His pasture. (Psalm 100:3)
There is no sense of gratitude to God unless we know that we're owned by Him. God created us, bought us back, and now possesses us. This also means that I am accountable to Him for my stewardship of His creation. Then I thank God for His protection. There is the word of tenderness: "We are the sheep of His pasture." I don't live in an empty universe belonging to nobody, redeemed by nobody, and protected by nobody. This is a reaffirmation that the Lord indeed is the one shepherding me.
---
Daily encouragement from your heavenly Father awaits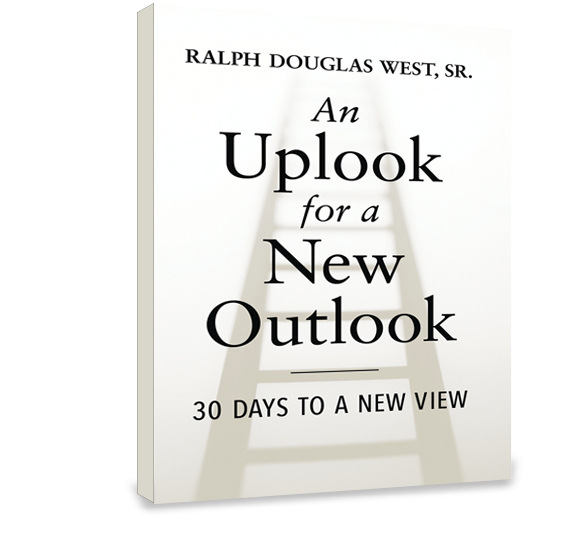 Pastor West's powerful 30-day devotional book, An Uplook for a New Outlook, is designed to help you develop a meaningful and consistent devotional time – so you can move forward in His love and grace. Step into a year filled with His presence and practical wisdom, knowing that your donation today will help encourage more people with the powerful truth of God's life-changing Word.