. . . but made Himself of no reputation . . .(Philippians 2:7)
This passage is a picture of Christ painted on the canvas of humanity at man's darkest moments of desperate need. He draws no attention to Himself. Instead, He blends into the wrap and woof of the human fabric by coming to earth to identify with all men and women in their lowest places. The attitude of lowliness is often a missing quality among Christians today. In a world that advocates looking out for number one, we need the mind of Christ—the mind of oneness, lowliness, and helpfulness—to govern our lives. 
---
Living in the In-Between Times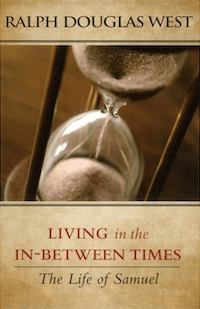 As people following Christ, we all experience stop and go, arrival and departure, life and death. We know about living in between pivotal moments. It's easy to believe that God is not at work in the ordinary. But He is! Through my book Living in the In-Between Times, you'll discover how God speaks to you, how you can respond, and the significance of decisive commitment to the will of God.