. . . and given Him the name which is above every name, that at the name of Jesus every knee should bow, of those in heaven, and of those in earth, and of those on earth, and of those under the earth . . . (Philippians 2:10)
The image given here is that of all the beings God created, whether they're demons, humans, or angels, bowing low and worshipping Christ as Lord. In the celestial realm, the cherubim and seraphim will have to cover their faces, feet, and bodies before bowing down to worship Him. In the terrestrial, every stiff, arrogant knee who refuses to bow down to authority will have to bow. Furthermore, everything in the subterranean abyss, including the Devil himself, will have to bow down. 
---
Living in the In-Between Times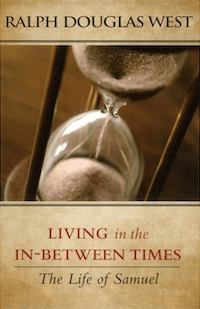 As people following Christ, we all experience stop and go, arrival and departure, life and death. We know about living in between pivotal moments. It's easy to believe that God is not at work in the ordinary. But He is! Through my book Living in the In-Between Times, you'll discover how God speaks to you, how you can respond, and the significance of decisive commitment to the will of God.