. . . you also, as living stones, are being built up a spiritual house. (1 Peter 5:5)
Sometimes the process is painful, yet God will stay with the renovation project until He is finished with us individually. But Christians are also corporately a spiritual house. Jesus predicted that He would raise up a new temple. This new temple is not local or built of material like that of Solomon's, but it is universal and spiritual. The Holy Spirit now literally dwells in the community of His people, so we are collectively the house of God. 
---
See more of God and His amazing grace in your life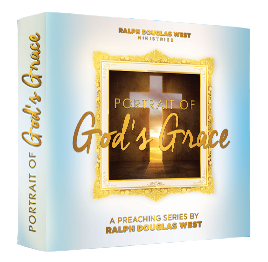 If God seems distant and disconnected from your daily struggles…If you feel unworthy of being called a Christian…Or if you're just not feeling the joy of your relationship with Christ…Then you need a fresh perspective on God that comes through Portrait of God's Grace. This 5-CD message series from Pastor West will help open your eyes to God's work in your life as you experience more of His amazing grace.