FEBRUARY TWENTY-SEVENTH
Henry Wadsworth Longfellow born 1807.

Ellen Terry born 1848.

Mary F. Robinson born 1857.
Lives of great men all remind us
We can make our lives sublime,
And, departing, leave behind us
Footprints on the sands of time—
Footprints that perhaps another,
Sailing o'er life's wintry main,
A forlorn and shipwrecked brother,
Seeing, shall take heart again.
—Henry W. Longfellow.
They are slaves who fear to speak
For the fallen and the weak;
They are slaves who will not choose
Hatred, scoffing, and abuse,
Rather than in silence shrink
From the truth they needs must think;
They are slaves who dare not be
In the right with two or three.
—James Russell Lowell.
Even so let your light shine before men; that they may see your good works, and glorify your Father who is in heaven.
—Matthew 5. 16.
Merciful Father, help me to know that my shadow cannot fall without me, and that my footprints cannot be found where I have never trodden. I pray that thou wilt make me so familiar with the right path that it may be mine to have the privilege of leading others to the right places. Amen.
---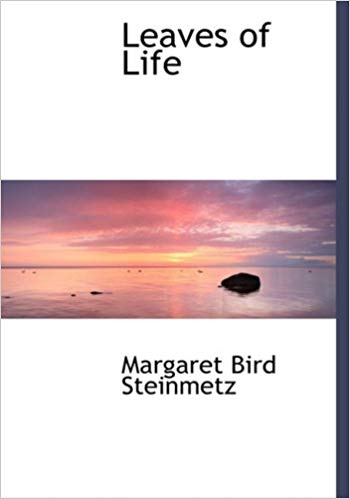 Purchase your own copy of this devotional.
Or, catch up on Leaves of Life in our Archives.