The Deceiver
September 29, 2010
By: Rick Boxx
Derek Jeter, the New York Yankees captain, deceived an umpire, resulting in Jeter landing on first base and ultimately scoring a key run. A pitch hit his bat handle, yet he howled, hopped, and called for the team trainer convincing the umpire he had been hit, rather than the bat.
When confronted, Jeter said, "My job is to get on base. It's part of the game." Jeter's antics even resulted in the opposing manager being ejected from the game for arguing the call.
1 Peter 2:1 teaches, "Therefore, rid yourselves of all malice and all deceit, hypocrisy, envy and slander of every kind."
Jeter may believe that deception is part of the game, but deceit only becomes "part of the game," or workplace, when we allow it.
Contact Rick Boxx at www.integritymoments.org, and to learn more about Integrity Resource Center go to integrityresource.org.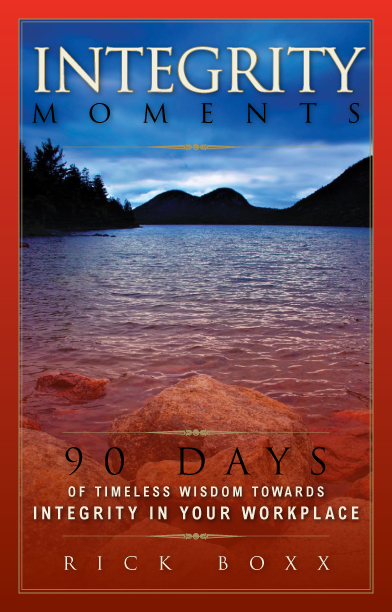 For more daily wisdom for the workplace check out Rick's devotional book "Integrity Moments." It makes a great gift as well!
Integrity Moments
90 Days of Timeless Wisdom Towards Integrity In Your Workplace
By: Rick Boxx