A Dangerous Workplace
By Rick Boxx
September 22, 2010
Lt. Moran is a Marine chaplain stationed in Afghanistan. Due to the danger he faces each day, he has an assistant who protects him from snipers and other dangers.
According to the Wall Street Journal, Lt. Moran relies heavily on Psalm 91:5-6, "You will not be afraid of the terror by night, or of the arrow that flies by day; of the pestilence that stalks in darkness, or of the destruction that lays waste at noon."
Although most do not confront sniper fire we all have occasion when we could use God's peace. Psalm 91 begins with "He who dwells in the shelter of the Most High will abide in the shadow of the Almighty."
If you're facing difficulty in your workplace today, consider seeking God's shadow and shelter.

Contact Rick Boxx at www.integritymoments.org.
To learn more about Integrity Resource Center go to www.integrityresource.org
To better abide and walk with God in your workplace click here and order Richard Blackaby's "Unlimiting God".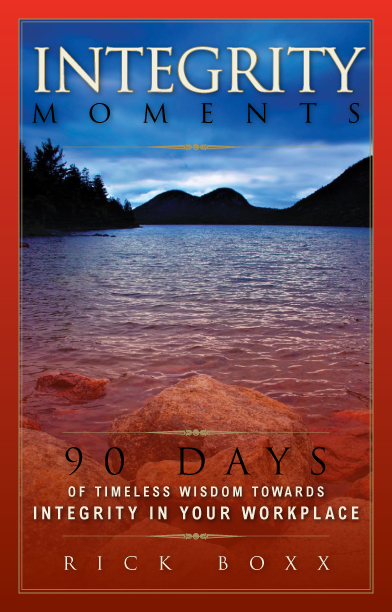 Integrity Moments Devotional
Start your day with Rick Boxx' devotional thoughts for the workplace, complete with biblical insights and thought provoking questions. 90 days of inspiration will lead you on a journey of encouragement as you walk out your work in a manner pleasing to God.
For more biblical teaching and resources from Rick Boxx and the Integrity Resource Center please visit integrityresource.org.