The Best Ethical Training
By Rick Boxx
September 2, 2010
According to a Wall Street Journal article, Harvard Business School graduates are signing "The MBA Oath." These students promise to serve the greater good, act ethically, and refrain from pursuing greed at others' expense.
The authors of this article contend that signing an oath is not enough. Their recommendations include small group discussions and encouraging these groups to provide life long ethical support.
These are great suggestions, but Jesus had a couple of other ideas we should heed. In John 15:9-10 He taught, "Abide in My love. If you keep My commandments, you will abide in My love; just as I have kept My Father's commandments and abide in His love."
The best ethical training will include understanding and obeying God's commands and a deep abiding in Jesus.
To receive our popular "10 Biblical Business Principles" bookmark FREE, email admin@integrityresource.org
Contact Rick Boxx at www.integritymoments.org.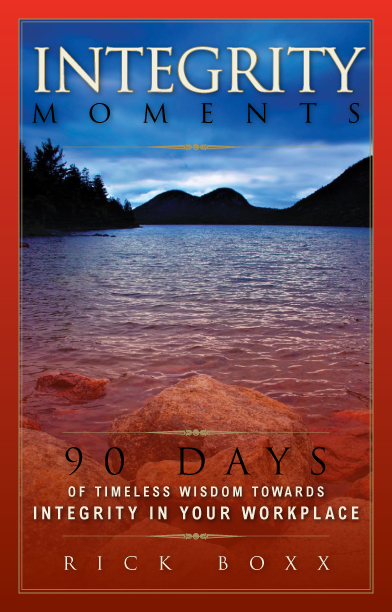 Integrity Moments Devotional
Start your day with Rick Boxx' devotional thoughts for the workplace, complete with biblical insights and thought provoking questions. 90 days of inspiration will lead you on a journey of encouragement as you walk out your work in a manner pleasing to God.
For more biblical teaching and resources from Rick Boxx and the Integrity Resource Center please visit integrityresource.org.