A Great Return
By: Rick Boxx
In Henry and Richard Blackaby's book, "God in the Marketplace" they answer the common question, "How can I find time for spiritual growth and study when I'm this busy?"
They responded with 5 guidelines.
Be intentional about your spiritual growth. Develop a plan.
Free up space in your life to study. Spiritual growth occurs when it's a priority.
Use technology to help you. Scripture's available now on many devices.
Join a learning cluster. Find a group to learn together.
Surround yourself with learners. Seek out avid readers and learn from them.
For a great return on your investment of time, remember Psalm 119:98, "Your commands make me wiser than my enemies, for they are ever with me."
Contact Rick Boxx at www.integritymoments.org, and to learn more about Integrity Resource Center go to integrityresource.org.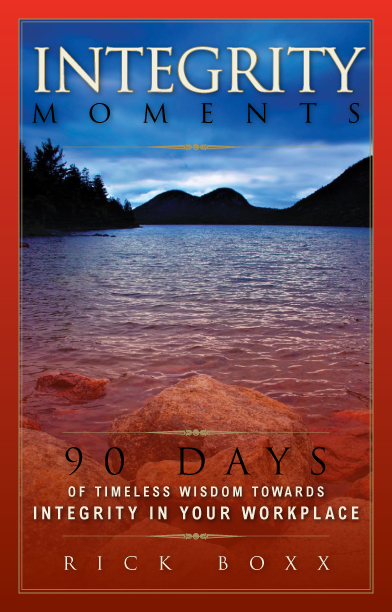 For more daily wisdom for the workplace check out Rick's devotional book "Integrity Moments." It makes a great gift as well!
Integrity Moments
90 Days of Timeless Wisdom Towards Integrity In Your Workplace
By: Rick Boxx