Parking Lot Patrol
By Rick Boxx
March 22, 2011
After a late night, early morning, and meeting after meeting I pulled into my office parking lot exhausted. I shut off the engine and leaned back and closed my eyes.
Several minutes later I was startled when I heard a pounding on my car window. I opened my eyes to see familiar faces staring at me, checking to see if I was alive.
In Luke 10:34-35 Jesus taught about a Good Samaritan who discovered a wounded man. "He went to him and bandaged his wounds, pouring on oil and wine. Then he put the man on his own donkey, brought him to an inn and took care of him."
In our busyness, many, including myself, sometimes walk by those in need. I'm grateful for those who don't.
To assess the strength of your character and faith in your workplace take our free FIRE Assessment at www.integrityresource.org.
To learn about Tom Hill's journey in "Making Character First" click here.
"Making Character First"
Building a Culture of Character in Any Organization
by Tom Hill
Founder of Character First
& Chairman of Kimray, Inc.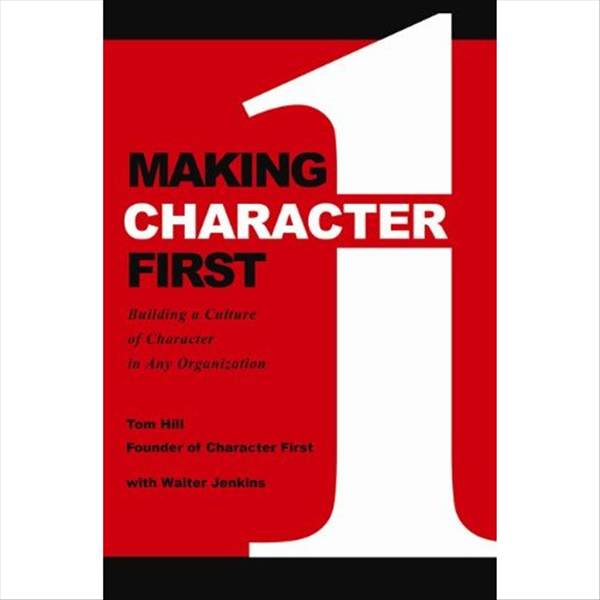 Buy Now!
Contact Rick Boxx at www.integritymoments.org, and to learn more about Integrity Resource Center go to integrityresource.org.