More
By: Rick Boxx
August 3, 2012
"More" is the motto of many in business. More sales, more profits, more money seems to be the true mission statement of many in Corporate America. The "Bigger is Better" philosophy has permeated our culture so much that many haven't realized that "More" can lead to emptiness.
King Solomon experienced more of everything and eventually realized its futility. He was the wealthiest king ever, yet he felt empty. In Ecclesiastes 5:10 he wrote, "Whoever loves money never has money enough, whoever loves wealth is never satisfied with his income. This too is meaningless."
If you're caught up in the fast treadmill of "more" in your work life, I suggest you pause and reflect on the fact that God has a mission higher than profits.
What's His true mission for you?
Your gifts help individuals discover and fulfill their God-given purpose. Click here to donate.
Ken Eldred's Integrated Life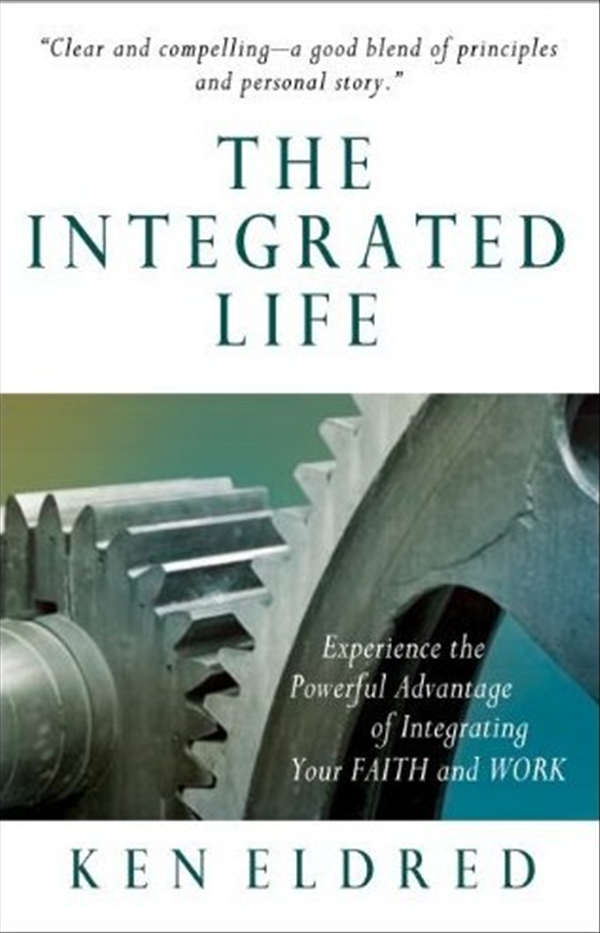 Integration is the key to changing that mindset and thus "redeeming" the vast majority of our time, the hours devoted to work. When our work is a holy calling and a ministry, it's loaded with spiritual significance. All that time we spend at work has spiritual value. So while balance alone might redeem some hours, integration can redeem far more! Purchase here.
"How well are you modeling Faith, Integrity, Relationships, and Excellence in your work? Find out by taking Integrity Resource Center's free FIRE Assessment!"
Contact Rick Boxx at www.integritymoments.org, and to learn more about Integrity Resource Center go to integrityresource.org.