Feeling Slighted
By: Rick Boxx
August 26, 2015
Over the years I have mediated between several business partner disputes. When someone begins to feel slighted by their partner in some way, the relationship can turn ugly quickly.
Communication can break-down and the threat of lawsuits can begin to fly. That's why it's important to address the problem with care. Proving that your position was right should not be the goal; instead consider working towards a reasonable resolution.
Matthew 5:25 teaches, "Settle matters quickly with your adversary who is taking you to court. Do it while you are still together on the way, or your adversary may hand you over to the judge..."
If you're in a conflict with a partner, secure a wise and rational third party, whom you both trust, to help you settle the matter quickly.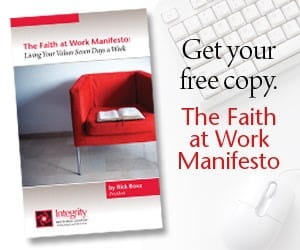 Learn more about Rick Boxx and Integrity Resource Center