Sticks and Stones
By Rick Boxx
April 7, 2011
The children's rhyme, "Sticks and stones may break my bones, but words will never harm me" is a lie. Words do hurt. We desire others to think well of us, so when they don't, it stings.
Doing anything of significance takes thick skin. Whether you're making tough decisions or taking a stand for your beliefs, someone will be critical of your actions.
Solomon taught in Ecclesiastes 7:21-22, "Do not pay attention to every word people say, or you may hear your servant cursing you- for you know in your heart that many times you yourself have cursed others."
It's important to realize that some criticism may contain truth that needs to be heeded, but much of it has no merit. Ponder the truth, but ignore the mean spirited criticism.
Are you and your team doing work God's way? Find out by taking our free FIRE Assessment at www.integrityresource.org/fitw.html.
A simple, but powerful Bible study for guiding business leaders towards doing their work God's way is our:
Ten Biblical Principles for Business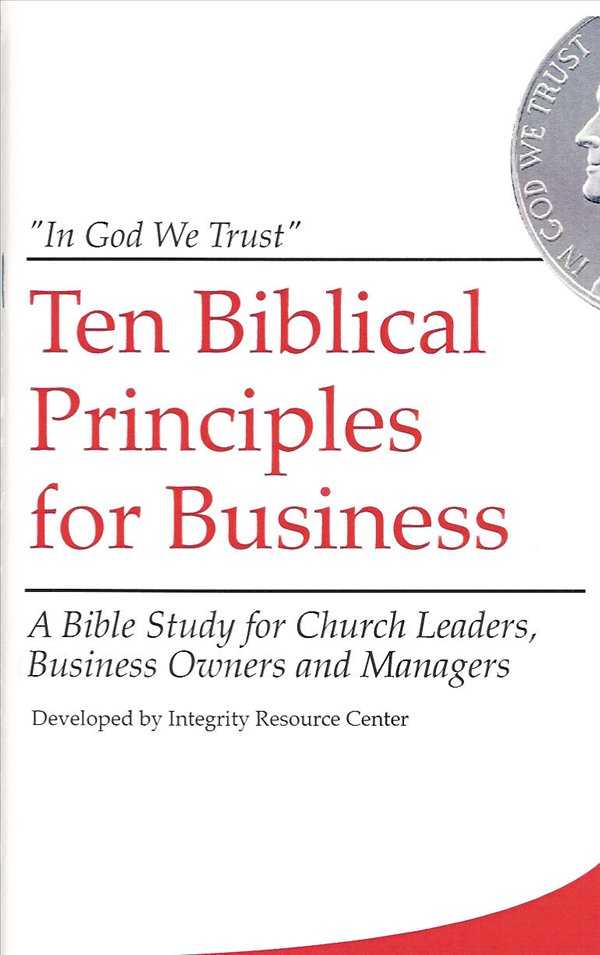 Buy Now!
Contact Rick Boxx at www.integritymoments.org, and to learn more about Integrity Resource Center go to integrityresource.org.