"Yo vengo a ti en el nombre de Jehová Dios de los ejércitos, el Dios de los escuadrones de… Israel… (1 Samuel 17:45 RV) Los nombres significan algo. Sabemos eso, especialmente los que escribimos ficción y pasamos mucho tiempo investigando nombes para nuestros caracteres. Como padres de familia cristianos, muchos de nosotros escogimos deliberadamente nombres bíblicos para nuestros hijos, viendo esas elecciones como una proclamación profética sobre sus vidas.
Recientemente volví a visitar uno de mis tópicos de etudio predilectos de la Biblia—los nombres de Dios. Es un estudio que he hecho a menudo y lo he enseñado varias veces, mas nunca dejo de asombrarme de lo que aprendo cuando miro la importancia de los nombres de Dios. Ayer estudié el nombre El Elyon, el Creador soberano, el más Alto; hoy estudié El Roi, el Dios que ve todo. Entonces, cuando oré sobre las peticiones que entraron esta semana, lo hice con ese enfoque—que servimos a un Dios que es soberano y que ve todo. Él nos ve en nuestras alegrías y en nuestros sufrimientos. Él nos ve en nuestros triunfos y en nuestros fracasos. Él nos ve cuando somos traicionados—y cuando somos los traidores. Y Él es soberano. Aún cuando Él ve todo lo que entra en nuestras vidas—bueno, malo, o de otro modo—Él trabaja activamente todas esas cosas para lo bueno en nuestra vida y en la vida de los demás. ¿Por qué? Porque Él nos ama, y porque—según el amor del que habla el libro de Romanos 8:28—nosotros lo amamos a Él y hemos sido llamado conforme a Su propósito.
Y otra cosa: Somos llamados por Su Nombre, el Nombre que está por encima de todos nombres, el Nombre en que cada rodilla se doblará y cada lengua confesará que Jesucristo es Señor. Es un Nombre que llevamos con honor y humildad, recordando que todo lo que nosotros hacemos—haciendo algo más para nuestro TEP (Trabajo En Progreso) o el malabarismo para hacer los recados y otras responsabilidades de la casa para que nosotros podamos terminar ese TEP mañana o, como David en 1 Samuel 17:45, viniendo contra los ejércitos de las personas ignorantes con nada más que una onda y una bolsa de piedras—nosotros lo hacemos en el Nombre del Aquel que Ve todo y es soberano.
Y eso, mis amigos, significa algo.
***
"I come to you in the name of the Lord of hosts, the God of…Israel…"
1 Sam. 17:45
Names mean something. We know that, especially those of us who write fiction and spend time researching names for our characters. As Christian parents, many of us purposely chose biblical names for our children, seeing those choices as something of a prophetic proclamation over their lives.
Recently I revisited one of my favorite topical Bible studies—the names of God. It's a study I've done often and have taught on several times, yet I never cease to be amazed at what I learn as I look at the importance of God's names. Yesterday I studied the name El Elyon, the sovereign Creator, the Most High; today I studied El Roi, the God who sees. Then, as I prayed over the requests that came in this week, I did so with that focus—that we serve a God who is sovereign and who sees all. He sees us in our joys and in our sufferings. He sees us in our triumphs and in our failures. He sees us when we are betrayed—and when we are the betrayers. And He is sovereign. Even as He sees everything that comes into our lives—good, bad, or otherwise—He is actively working all those things for good in our lives and in the lives of others. Why? Because He loves us, and because—according to Romans 8:28—we love Him and have been called according to His purpose.
And one more thing: We are called by His Name, that Name above all names, the Name at which every knee shall bow and every tongue confess that Jesus Christ is Lord. It is a Name we wear with honor and humility, remembering that all we do—whether writing another chapter for our current WIP or juggling errands and other household responsibilities so we can get to that WIP tomorrow or, like David in 1 Samuel 17:45, coming against the armies of the Philistines with nothing more than a slingshot and a pouch of stones—we do it in the Name of the One who sees all and is sovereign.
And that, my friends, means something.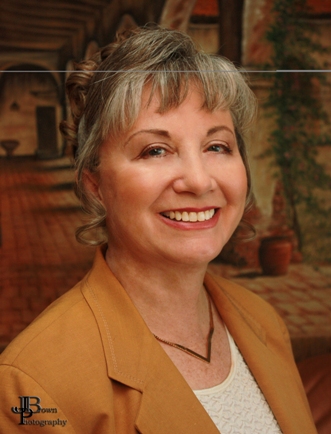 Kathi Macias, popular speaker and prolific author, is an Angel-award winning writer who has published nearly thirty books, including her latest releases, Mothers of the Bible Speak to Mothers of Today (New Hope Publishers) and My Son John (a novel from Sheaf House). Whether keyboarding her latest book, keynoting a conference, or riding on the back of her husband's Harley, Kathi "Easy Writer" Macias is a lady on a mission to communicate God's vision. Her insightful words—filled with passion, humor and soul nourishment—refresh audiences from all walks of life. Join Kathi as she hosts "Write the Vision" every Thursday from 6—7 p.m. (Pacific Time) via THE International Christian Network (www.theicn.com). To learn more about Kathi or to book her for your next event, visit www.KathiMacias.com. Spanish translations by Cynthia Alcantara (cynthia.alcantara1@gmail.com).