"Cuando estas cosas comiencen a suceder, erguíos y levantad vuestra cabeza, porque vuestra redención está cerca."
San Lucas 21:28 RV Sin tener en cuenta nuestra posición escatológica particularmente en el rapto, la tribulación, la Segunda Venida de Cristo, etc., podemos ponernos de acuerdo todos con el autor del libro de los romanos que dice, "ahora está más cerca de nosotros nuestra salvación que cuando creíamos." (13:11). Solamente el paso del tiempo hace esta declaración verdadera SI limitamos nuestra forma de pensar simplemente a irnos a nuestra morada celestial para estar con el Señor y/o Su Segunda Venida. Y, por supuesto, el texto circundante de este verso apoya esa interpretación, ya que todo este pasaje por entero es profético.
Sin embargo, hagamos esto un poco más personal por un momento. Cuando Jesús anduvo caminando sobre la tierra, nadie lo llamó "Jesús" cuando hablaban con Él. La gente lo llamaba "Yeshua", significando "la Salvación de Dios." En aquel tiempo los nombres no significaban nada, como sucede en muchas culturas. Y si leemos el versículo en el libro de los Romanos que dice "ahora nuestra Salvación que viene de Dios/Yeshua está más cercana que cuando primero creímos," la declaración toma un significado más profundo y un sentido más personal. Si Jesús viene por nosotros individualmente o como una Iglesia, tenemos una llamada para comprobar nuestra relación personal con Yeshua. ¿Estamos más cercanos a Él ahora que cuándo primero creímos? ¿Ha crecido y profundizado aún más nuestra relación con Él al caminar junto con Él? ¿Lo conocemos mejor, lo amamos más, lo servimos más fervorosamente que cuándo primero nos convertirnos en Cristianos?
Dios nos llamará a casa durante el día designado para nosotros, por muy pronto que eso pueda ser. Y yo espero ese día con mucha ilusión, como deben de hacerlo todos los creyentes. ¿Pero y mientras estamos todavía aquí? ¿Cómo pasamos el tiempo que todavía nos queda en el planeta tierra? ¿Leemos los titulares y escuchamos los programas de entrevistas y torcemos nuestras manos en desesperación? ¿Cuando envejecemos, luchamos contra la fuerza de gravedad y tratamos de aferrarnos a una vida física en un mundo lleno de pecado que nunca puede darnos la realización que tanto deseamos? ¿O envejecemos elegantemente, esperando con impaciencia nuestra "graduación" para estar con el Señor? ¿Y estamos examinando cuidadosamente los crecientes signos siniestros de la persecución cristiana con la advertencia bíblica que cuando vemos que estas cosas suceden, deberíamos levantar nuestras cabezas en la expectativa alegre de la vuelta gloriosa de Yeshua, la Salvación Dios?
Ya que esto es nuestra herencia como santos del más Alto, como herederos conjuntos con Cristo, como creyentes renacidos, lavados por sangre en un Dios verdadero. ¡Levanten sus cabezas, santos queridos, y alégrense, ya que nuestro Rescate se acerca!
***
"Now when these things begin to happen, look up and lift up your heads,
because your redemption draws near."
Luke 21:28
Regardless of our particular eschatological stand on the rapture, tribulation, Second Coming, etc., we can all say with the author of Romans that "now our salvation is nearer than when we first believed" (13:11). Simply the passing of time makes this statement true IF we limit our thinking to going home to be the Lord and/or His Second Coming. And, of course, this verse's surrounding text supports that interpretation, as the entire passage is prophetic.
However, let's make it a bit more personal for a moment. When Jesus walked the earth, no one called Him "Jesus" when they spoke to or of Him. They called Him "Yeshua," meaning "God's Salvation" or "Salvation from God." Names meant something in those days, as they still do in many cultures. And if we read the verse in Romans as "now our Salvation from God/Yeshua is nearer than when we first believed," the statement takes on a deeper and more personal meaning. Whether Jesus is coming for us individually or as a Church, we see a call to check our personal relationship with Yeshua. Are we closer to Him now than when we first believed? Has our relationship with Him grown and deepened as we have walked with Him? Do we know Him better, love Him more, serve Him more fervently than when we first became Christians?
God will call us home on the day appointed to us, however soon that may be. And I look forward to that day with longing, as should all believers. But what about while we're still here? How are we spending the time we have left on planet Earth? Are we reading the headlines and listening to the talk shows and wringing our hands in despair? As we age, are we fighting gravity and trying to hang on to a physical life in a sin-filled world that can never give us the fulfillment we long for? Or are we growing old gracefully, eagerly anticipating our soon-coming "graduation" to be with the Lord? And are we sifting through the ominous signs of ever-increasing Christian persecution with the biblical admonition that when we see these things coming to pass, we should lift our heads in joyous expectation of the glorious return of Yeshua, God's Salvation?
For that is our inheritance as saints of the Most High, as joint-heirs with Christ, as born-again, blood-washed believers in the one true God. Lift up your head, beloved saints, and rejoice, for our Redemption is drawing near!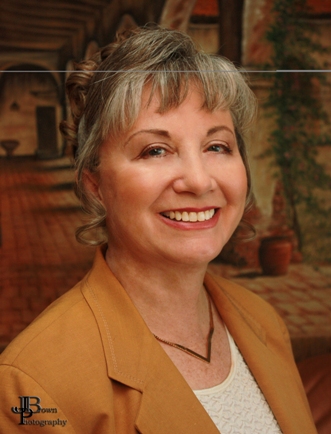 Kathi Macias, popular speaker and prolific author, is an Angel-award winning writer who has published nearly thirty books, including BEYOND ME: LIVING A YOU-FIRST LIFE IN A ME-FIRST WORLD and her latest release, HOW CAN I RUN A TIGHT SHIP WHEN I'M SURROUNDED BY LOOSE CANNONS? Whether keyboarding her latest book, keynoting a conference, or riding on the back of her husband's Harley, Kathi "Easy Writer" Macias is a lady on a mission to communicate God's vision. Her insightful words—filled with passion, humor and soul nourishment—refresh audiences from all walks of life. To learn more about Kathi or to book her for your next event, visit www.KathiMacias.com. Spanish translations by Cynthia Alcantara (cynthia.alcantara1@gmail.com).