En Él estaba la vida, y la vida era la luz de los hombres.
La luz en las tinieblas resplandece, y las tinieblas no prevalecieron contra ella.
San Juan 1: 4-5 RV
La Biblia habla de la luz, incluyendo que el Diablo se enmascara como un ángel de luz (ve Corintios 11:14) en un atento de engañarnos y destruirnos. Las Escrituras también nos dicen que cuando nosotros volvemos a renacer, Dios nos libera del poder de la oscuridad y nos traslada al Reino de Su Hijo (Colosenses 1:13). Ya que es del reino de Satanás de donde nosotros somos liberados cuando volvemos a renacer, entonces es obvio que el Diablo vive en la oscuridad, así mismo como sus seguidores. Dios, sin embargo, es el Surco de la luz, porque "Dios es luz, y no hay tinieblas en Él" (1 San Juan 1:5). Como creyentes hemos sido llamados a vivir y caminar en la luz, permitiéndole que resplandezca a donde sea que nosotros vayamos.
Me he recordado de la canción para niños que dice que permitamos que la luz resplandezca en nosotros y no la escondamos debajo de algo. Pero ¿sabemos nosotros como hacer eso? ¿Sabemos claramente que aparte del Espíritu de Dios viviendo en nosotros, no tenemos ninguna luz para reflejarle a nadie?
Parte de lo que dice 1 San Juan 1:5 es que la luz de Dios es más poderosa que la oscuridad, y no hay nada que la oscuridad pueda hacer para apagarla. Si nosotros atentáramos a alumbrar una luz por nuestro propio poder y bondad, el Diablo la iba a aniquilar antes que pudiéramos encender la llama. Pero cuando la luz resplandece en nosotros por medio de la luz y la vida del propio Dios, el Diablo no tiene ningún poder para detenerla.
Es por eso que es muy vital que sigamos "conectados" a nuestro Surco, que diariamente y regularmente le dediquemos tiempo al Padre, permitiendo que Su luz en nosotros alumbre más brillante, aún cuando nosotros nos empalicemos ante su resplandor. Cualquier otra luz imaginable aparte del verdadero Dios es una falsedad, y no debemos de confiar en ella. Entre más tiempo pasemos en la presencia de la verdadera luz, lo más que será reflejada por medio de nosotros, por muy oscura que nuestra situación o circunstancias sean.
Hemos sido llamados para que nuestra luz brille en la oscuridad, y que la oscuridad no apague esa luz – siempre y cuando sea la verdadera luz que se origina y resplandece por medio del poder del Espíritu de Dios. Que la Luz brille en nosotros hoy, mientras nosotros seguimos nuestro camino hacia la casa, iluminando para que otros sigan…
***
In Him was life, and the life was the light of men.
And the light shines in the darkness, and the darkness did not comprehend it.
John 1:4-5
The Bible talks a lot about light, including the fact that the devil masquerades as an angel of light (see 2 Cor. 11:14) in an attempt to deceive and destroy us. The Scriptures also tell us that when we are born again, God delivers us from the power of darkness into the Kingdom of His Son (Col. 1:13). Since it is the devil's kingdom from which we are delivered when we are born again, then it is obvious that the devil abides in darkness, as do his followers. God, however, is the Source of all light, because "God is light and in Him is no darkness at all" (1 John 1:5). As believers, we are called to live and walk in that light, allowing it to shine through us everywhere we go.
I'm reminded of the children's song about letting our light shine and not hiding it under a bushel. But do we understand how to do that? Are we clear on the fact that apart from God's Spirit living within us, we have no light to shine on anyone?
Part of the meaning of John 1:5 is that God's light is greater than the darkness, and there is nothing the darkness can do to snuff it out. If we attempted to shine a light based on our own power or goodness, the devil would annihilate it before it could generate a flicker. But when the light shining through us is the light and life of God Himself, the devil is powerless to stop it.
That's why it's so vital to stay "plugged in" to our Source, to daily and regularly spend time with the Father, allowing His light within us to grow brighter, even as we fade away in its glow. Any imagined light apart from the one true God is a counterfeit, and we dare not trust it. The more time we spend in the presence of the true light, the more it will be reflected in and through us, regardless of how dark our situation or circumstance may be.
We are called to let our light shine in the darkness, and we are promised that the darkness will not extinguish that light—so long as it is the true light that originates and blazes forth in the power of God's Spirit. May that Light shine brightly in us today, as we continue our journey homeward, lighting the way for others to follow….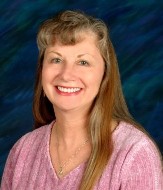 Kathi Macias, popular speaker and prolific author, is an Angel-award winning writer who has published twenty-one books and hundreds of articles. Whether keyboarding her latest book, keynoting a conference, or riding on the back of her husband's Harley, Kathi "Easy Writer" Macias is a lady on a mission to communicate God's vision. Her insightful words—filled with passion, humor and soul nourishment—refresh audiences from all walks of life. To book Kathi for your next event, email kenbarry@thebarryagency.com. For more information, visit www.KathiMacias.com. Spanish translations by Cynthia Alcantara (cynthia.alcantara1@gmail.com).