"Si oyeres hoy Su voz…"
Hebreos 3:7 RV Me siento constantemente asombrada en la gente preciosa que me dice, "yo desearía tener un ministerio como el suyo." ¿Le ha dicho eso a alguien alguna vez? ¿Pensado en ello? ¿Realmente? Porque la verdad es, que todos nosotros tenemos un ministerio, una vocación, un propósito. Y todos hemos sido llamados para realizar eso hoy. No mañana o la próxima semana o el próximo año. No después de que los niños se hayan educado o que hemos pagado todas nuestras cuentas o logramos un titulo o nos movemos a un lugar diferente. Hemos sido llamados para oír y responder a la voz de Dios HOY.
Lo sé. ¿Esto presenta muchos desafíos, verdad? Esto también produce muchas excusas. Es verdad que tenemos limitaciones, ya sea que esas limitaciones sean físicas o financieras o circunstanciales. Y tal vez un día esas limitaciones desaparezcan. Pero rápidamente serán reemplazadas por otras. Esto es simplemente la forma en que la vida es en este mundo roto. Si esperamos las circunstancias perfectas antes de responder al llamado de Dios en nuestras vidas, nos encontraremos pronto parados ante el Padre con nada que mostrar por los muchos regalos y bendiciones que Él nos ha dado.
Hoy, SI oyéramos Su voz — y respondiéramos — nos encontraríamos pronto caminando en el gozo que viene sólo de saber que hemos realizado nuestro objetivo ordenado por Dios. ¿Será ese caminar sin desafíos o dificultades? ¡Claro que no! Pero esos desafíos y dificultades son las mismas cosas que nos permiten reconocer nuestra necesidad de Él. Si pudiéramos realizar nuestro objetivo sin Él, nuestra fe nunca crecería y nuestro gozo nunca sería pleno, ya que el gozo es encontrado sólo en Su presencia.
Pongámonos de acuerdo juntos a dedicar más tiempo para estar en Su presencia, escuchando Su PALABRA HOY. Entonces comprometámonos juntos para caminar en Su propósito HOY. Y finalmente, gocémonos juntos cuando vemos Su nombre glorificado en las vidas de aquellos que tocamos en el proceso.
***
"Today, if you will hear His voice…"
Hebrews 3:7, NKJV I am constantly amazed at the precious people who say to me, "I wish I had a ministry like you." Have you ever said that to someone? Thought it? Really? Because the truth is, we all have a ministry, a calling, a purpose. And we've all been called to fulfill it—today. Not tomorrow or next week or next year. Not after the kids are grown or we pay off all our bills or get a degree or move to a different location. We are called to hear and respond to God's voice TODAY.
I know. That presents a lot of challenges, doesn't it? It also produces a lot of excuses. It's true we all have limitations, whether those limitations are physical or financial or circumstantial. And maybe someday those limitations will disappear. But they'll quickly be replaced by others. That's simply the way life is in this broken world. If we wait for the perfect circumstances before answering God's call on our lives, we will soon find ourselves standing before the Father with nothing to show for the many gifts and blessings He has given us.
Today, IF we will hear His voice—and respond—we will soon find ourselves walking in the joy that comes only from knowing we are fulfilling our God-ordained purpose. Will that walk be without challenges or difficulties? Of course not! But those challenges and difficulties are the very things that keep us cognizant of our need for Him. If we could fulfill our purpose without Him, our faith would never grow and our joy would never be full, for joy is found only in His presence.
Let's commit together to spend more time in His presence, listening to His Word—TODAY. Then let's partner together to walk in His purpose—TODAY. And finally, let's rejoice together as we see His name glorified in the lives of those we touch in the process.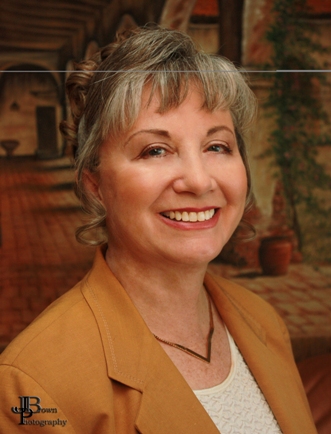 Kathi Macias, popular speaker and prolific author, is an Angel-award winning writer who has published nearly thirty books, including her latest releases, Mothers of the Bible Speak to Mothers of Today (New Hope Publishers) and My Son John (a novel from Sheaf House). Whether keyboarding her latest book, keynoting a conference, or riding on the back of her husband's Harley, Kathi "Easy Writer" Macias is a lady on a mission to communicate God's vision. Her insightful words—filled with passion, humor and soul nourishment—refresh audiences from all walks of life. Join Kathi as she hosts "Write the Vision" every Thursday from 6—7 p.m. (Pacific Time) via THE International Christian Network (www.theicn.com). To learn more about Kathi or to book her for your next event, visit www.KathiMacias.com. Spanish translations by Cynthia Alcantara (cynthia.alcantara1@gmail.com).