La soberbia de u corazón te a engañado.
Abdías 1:3 RV Sabemos que muchas porciones de las Escrituras fueron escritas para grupos específicos de gente, pero también sabemos que la Palabra de Dios es eterna y Sus instrucciones se aplican a nuestras vidas hoy en día.
Me sorprendí el otro día cuando leí las palabras de Abdías: "la soberbia de tu corazón te ha engañado." Casi me caí de mi silla con estas implicaciones — no que yo no sabía ya como la soberbia puede endurecer nuestros corazones y conducirnos al pecado, pero de repente realicé que CADA VEZ que he sido engañada, se ha debido a la soberbia.
¿Cómo es esto posible? ¿No son los demás quiénes por lo general nos engañan? La verdad es que la gente deshonesta y manipuladora es a menudo cuyas palabras o las acciones instigan nuestro engaño. Pero si no tuviéramos ya la soberbia en nuestros corazones, no tendríamos la tendencia de caer en sus mentiras.
Las Escrituras están claras que aquellos que creen que no hay ningún Dios son tontos. ¿Pero somos aquellos de nosotros que decimos creer en Dios y aún así tomamos nuestras propias opciones y decisiones aparte de Él algo diferente? Cuando intentamos examinar cuidadosamente los hechos y llegar a conclusiones usando nuestras propias capacidades mentales y limitadas, según nuestra educación o experiencias, o buscando un consultor impío, hemos dicho en efecto, "no hay ningún Dios." Por lo tanto, también somos tontos. La soberbia de nuestro corazón nos ha pervertido, ya que hemos creído en la mentira que nosotros somos suficientes.
La verdad es que Dios nos ha dado un intelecto y espera que nosotros sabiamente lo usemos. Y esto es la llave. El Salmo 111:10 es nuestra salvaguardia para impedirnos caer en la soberbia y en la tontería: "el principio de la sabiduría es el temor de Jehová" Tener un temor sano del Señor significa que nos volvemos a Él primero y confiamos en Su Palabra para tomar decisiones y opciones de juicio. Y sólo podemos hacer esto si hacemos el estudio de la Biblia una práctica regular.
Primero de Corintios 10:12 nos advierte, "Así es que, el que piensa estar firme, mire que no caiga." Si hacemos una práctica para inclinarnos en Dios y confiar en la sabiduría de Su Palabra, más bien que en la soberbia de nuestros corazones y nuestras propias capacidades falibles, no nos caeremos; no seremos tontos; no seremos engañados. En cambio, estaremos parados firmemente, y seremos capaces de conducir a otros a aquel mismo lugar sólido donde el Amor reina y la Verdad nos ponen en libertad…
***
The pride of your heart has deceived you.
Obadiah 1:3
We know that most portions of the Scriptures were written to specific groups of people, but we also know that God's Word is timeless and His instructions applicable to our lives today.
I was struck with that reminder the other day when I read the words in Obadiah: "The pride of your heart has deceived you." I nearly fell from my chair at the implications—not that I didn't already know how pride can harden our hearts and steer us into sin, but I suddenly realized that EVERY TIME I have been deceived, it has been because of pride.
How is that possible? Aren't other people the ones who usually deceive us? True, dishonest and manipulative people are often the ones whose words or actions instigate our deception. But if we didn't already have pride in our hearts, we wouldn't be so apt to fall for their lies.
The Scriptures are clear that those who believe there is no God are fools. But are those of us who claim to believe in God and yet make our choices and decisions apart from Him any different? When we attempt to sift through the facts and come to conclusions by using our own limited mental abilities, by depending on our education or experiences, or by seeking ungodly counsel, we have in effect said, "There is no God." Therefore, we too are fools. The pride in our heart has led us astray, for we have bought into the lie that we are sufficient unto ourselves.
True, God has given us an intellect and expects us to use it—wisely. And that's the key. Psalm 111:10 is our safeguard to keep us from falling into pride and foolishness: "The fear of the Lord is the beginning of wisdom." Having a healthy fear of the Lord means that we turn to Him first and rely on His Word to make choices and judgment calls. And we can only do that if we make Bible study a regular practice.
First Corinthians 10:12 warns us, "Let him who thinks he stands take heed lest he fall." If we are making it a practice to lean on God and trust the wisdom of His Word, rather than the pride of our hearts and our own fallible abilities, we will not fall; we will not be fools; we will not be deceived. Instead, we will stand strong, and we will be able to lead others to that same solid place where Love reigns and Truth sets us free…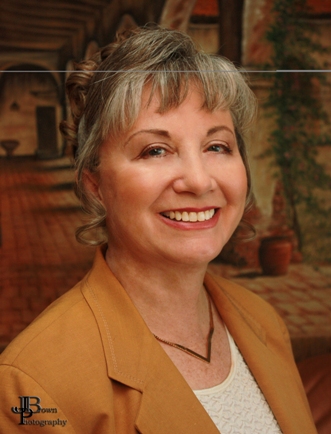 Kathi Macias, popular speaker and prolific author, is an Angel-award winning writer who has published nearly thirty books, including her latest releases, Mothers of the Bible Speak to Mothers of Today (New Hope Publishers) and My Son John (a novel from Sheaf House). Whether keyboarding her latest book, keynoting a conference, or riding on the back of her husband's Harley, Kathi "Easy Writer" Macias is a lady on a mission to communicate God's vision. Her insightful words—filled with passion, humor and soul nourishment—refresh audiences from all walks of life. Join Kathi as she hosts "Write the Vision" every Thursday from 6—7 p.m. (Pacific Time) via THE International Christian Network (www.theicn.com). To learn more about Kathi or to book her for your next event, visit www.KathiMacias.com. Spanish translations by Cynthia Alcantara (cynthia.alcantara1@gmail.com).