"Erráis, ignorando las Escrituras..."
San Mateo 22:29 RV) Este semana (Noviembre 24) es la Semana Nacional de la Biblia, una semana para honrar la importancia de las Escrituras en todas las áreas de nuestras vidas. ¡Pero que extraño, sobre todo para aquellos que reclamamos ser Cristianos, ¡reservar una semana para esto! ¡Aunque sea importante enfatizar la Palabra de Dios y llamar la atención de otros que pueden no leer con regularidad o estudiar (u obedecer!). Esto es también un recordatorio triste para muchos que reclaman creer en la Biblia y que realmente no la leen con regularidad.
Piense en ello durante un momento. ¿Qué significa decir que creemos en la Biblia? Como Cristianos, esto significa que no sólo leemos y estudiamos y creemos lo que está escrito en ella, sino también que creemos TODO lo que está escrito en la ella –desde la tapa para hasta la cubierta — porque Dios mismo es el Autor de este libro el cual es el más vendido.
Una vez oí que alguien decía que no podemos ser "Cristianos" de un bufete de ensalada ("salad bar"), queriendo decir que no podemos simplemente ver todo lo que Dios ha presentado para nosotros en Su Palabra para luego simplemente escoger lo que queremos — y lo que no queremos. Sin embargo, muchos de nosotros hacemos esto, ¿verdad? Peor aún, muchos de nosotros no sabemos hasta lo que aquel bufete de escritura que dice "todo lo que puedes comer" contiene, porque no pasamos el tiempo leyéndolo detenidamente todos los dias. ¿Cómo podemos decir que creemos algo cuando no sabemos lo que ese "algo" es? Jesús acentuó este mismo punto cuando Él dijo, "Tú estás confundido, no sabiendo las Escrituras." Si estamos confundidos en algún punto en nuestra cosmovisión y opiniones, es porque realmente no sabemos y/o no seguimos, o no creemos — lo que Dios nos ha revelado en las Escrituras.
El mundo pasa hambre espiritualmente, y nosotros tenemos los medios de alimentarlo. La verdad es que no podemos alimentar a la fuerza a nadie, pero podemos asegurarnos que nosotros mismos estamos bien alimentados, habiéndolo hecho una práctica regular para consumir diariamente la Palabra de Dios y luego digerir su contenido en una forma que nuestras vidas reflejen esa practica. Eso, mis amigos, es como lograremos que incrédulos queden hambrientos de un alimento espiritual y verdadero que Dios ha proveído a cada uno de nosotros. Nunca pasará porque los golpeamos sobre la cabeza con aquel alimento, pero sólo pasará cuando modelemos lo que una dieta regular de aquel alimento ha hecho por nosotros.
La gente de otras religiones a veces se refiere a los Cristianos como "la gente del libro". ¿ No deberíamos nosotros por lo tanto saber (y honrar/obedecer) lo qué el libro dice? Cuando nos movemos hacia el tiempo que ha sido designado como la Semana Nacional de la Biblia, debemos todos nosotros ser encontrados como personas fieles para SABER las Escrituras y vivir en un camino que muestra nuestro conocimiento y pasión por aquel Libro de todos los libros, llamando a otros efectivamente para que hagan lo mismo.
***
"You are mistaken, not knowing the Scriptures…"
Matthew 22:29
The week of November 24 was National Bible Week, a week to honor the importance of the Scriptures in all areas of our lives. But how strange, especially for those who claim to be Christians, that we should have to set aside a week to do so! Though it is important to emphasize the Word of God and bring it to the attention of others who may not regularly read or study (or obey!) it, it is also a sad reminder that many who claim to believe the Bible really don't.
Think about it for a moment. What does it mean to say we believe the Bible? As Christians, it means that we not only read and study and believe what is written in it, but also that we believe EVERYTHING that is written in it—cover to cover—because God Himself is the Author of this all-time best-selling book.
I once heard someone say that we can't be "salad bar" Christians, meaning that we can't browse the spread God has laid out for us in His Word and then pick and choose what we want—and what we don't. Yet many of us do that, don't we? Worse yet, many of us don't even know what that all-you-can-eat scripture buffet contains because we don't spend time perusing it daily. How can we say we believe something when we don't know what that "something" is? Jesus stressed this very point when He said, "You are mistaken, not knowing the Scriptures." If we are mistaken at any point in our worldview and opinions, it is because we don't really know or follow—hence, believe—what God has revealed to us in the Scriptures.
The world is starving spiritually, and we have the means to feed it. True, we can't force-feed anyone, but we can make certain that we ourselves are well fed, having made it a regular practice to daily consume God's Word and then digest its contents in a way that our lives reflect that practice. That, my friends, is how we will cause unbelievers to become hungry for the true spiritual food that God has provided for everyone. It will never happen because we hit them over the head with that food, but only as we model what a regular diet of that food has done for us.
People of other religions sometimes refer to Christians as "people of the book." Shouldn't we therefore know (and honor/obey) what that book says? As we move toward the time that has been designated as National Bible Week, may we all be found faithful to KNOW the Scriptures and to live in a way that shows that knowledge and passion for that Book of all books, therefore effectively drawing others to want to do the same.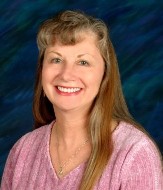 Kathi Macias, popular speaker and prolific author, is an Angel-award winning writer who has published twenty-one books and hundreds of articles. Whether keyboarding her latest book, keynoting a conference, or riding on the back of her husband's Harley, Kathi "Easy Writer" Macias is a lady on a mission to communicate God's vision. Her insightful words—filled with passion, humor and soul nourishment—refresh audiences from all walks of life. To book Kathi for your next event, email kenbarry@thebarryagency.com. For more information, visit www.KathiMacias.com. Spanish translations by Cynthia Alcantara (cynthia.alcantara1@gmail.com).