"No se turbe vuestro corazón; creéis en Dios, creed también en mi…
Voy, pues, a preparar lugar para vosotros… para que donde yo estoy, vosotros también estéis."
(San Juan 14: 1, 2,3).
Estoy escribiendo esto al comienzo de la semana porque estoy fuera de la ciudad por unos días, primero por un viaje de negocios en otro estado, y después para servir como líder en un retiro espiritual para las mujeres de mi iglesia en las montañas. Me siento llena de gozo y de honor al hacer las dos cosas, pero debo de confesar que siento nostalgia por mi casa – ¡y aún no me he ido!
Creo que Dios ha puesto ese anhelo por nuestro hogar en cada uno de nosotros, y es un sentimiento que se mantiene en nosotros por todas nuestras vidas. Tristemente, la mayor parte de los habitantes del mundo se rehúyen a reconocer ese anhelo por lo que realmente es – una nostalgia por el cielo y por Aquel que vive allí – y por lo tanto pasarán toda una vida tratando "de llenar el hueco" con otras cosas. Ya sea que esas cosas consistan en una riqueza financiera o relaciones significativas o carreras de éxito, o drogas o alcohol o crimen, ninguna va a llenar esa nostalgia que solamente puede llenarse con una relación personal y duradera con Dios puede producir. El corazón del Padre es tan grande y tan lleno de amor por nosotros que Él no solamente proveyó un camino para que nosotros podamos llegar a nuestra morada con Él aceptando a su Hijo, Jesús, como nuestro Salvador personal, sino que también nos llama diariamente, poniendo a personas en nuestro camino para hablar de Su amor y ofrecernos una invitación para llegar al hogar.
Muchos de nosotros acabamos de celebrar el recuerdo de lo que Jesús hizo por nosotros hacen ya tantos años – no solamente Su muerte, pero también Su resurrección. Si, Jesús murió y volvió a resucitar – por nosotros – y ahora Él se ha ido a Su morada a preparar un lugar para nosotros para que nosotros también pasemos una eternidad en la presencia del Padre. Porque al final, mis queridos hermanos, nuestra nostalgia no solamente es por un lugar como lo es por Aquel que nos invita a ese lugar para estar allí junto Él.
Si todavía aun no has aceptado esa invitación, por favor no dejes que otro día de una nostalgia vacía pase sin aceptarla. Y si ya lo has hecho, júntate conmigo para regocijarnos que en un día muy pronto, vamos a estar en nuestro hogar. Mientras tanto, ¡dediquemos cada momento que tenemos libre aquí en éste planeta ajeno a traer el mayor numero de personas con nosotros como se nos sea posible!
***
"Let not your heart be troubled; you believe in God, believe also in Me…
I go to prepare a place for you…. that where I am, there you may be also"
(John 14:1, 2, 3).
I'm writing this a little early this week because I'm going out of town for a few days, first for a business meeting in another state, and then to lead a retreat in the mountains for the women in my home church. I am pleased and honored to do both, but I must also confess that I'm already homesick—and I haven't even left yet!
I believe God placed that longing for home within each of us, and it's a longing that drives us throughout our lives. Sadly, most of the world's inhabitants will refuse to recognize that longing for what it really is—a homesickness for heaven and for the One who dwells there—and will therefore waste their lives trying to "plug up the hole" with other things. Whether those things consist of financial wealth or meaningful relationships or successful careers, or drugs or alcohol or crime, none will fulfill the longing that only a personal and lasting relationship with God can produce. The Father's heart is so great and so filled with love for us that He not only provided a way for us to come home to Him by accepting His Son, Jesus, as our personal Savior, but He also calls to us daily, placing people in our paths to speak of His love and to offer the invitation to come home.
Many of us have just celebrated the memory of what Jesus did for us so many years ago—not just His death, but also His resurrection. Yes, Jesus died and rose again—for us—and now He has gone home to prepare a place for us so that we too can spend eternity in the presence of the Father. For ultimately, dear ones, our homesickness is not so much for a place as it is for the One who dwells in that place and invites us to join Him there.
If you haven't already accepted that invitation, please don't let another day of unfulfilled longing and homesickness pass you by without doing so. And if you have, please join me in rejoicing that one day very soon, we will be home. In the meantime, let's dedicate every moment we have left here on this alien planet to bringing as many people with us as possible!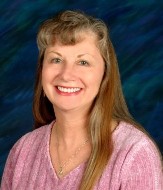 Kathi Macias, popular speaker and prolific author, is an Angel-award winning writer who has published twenty-one books and hundreds of articles. Whether keyboarding her latest book, keynoting a conference, or riding on the back of her husband's Harley, Kathi "Easy Writer" Macias is a lady on a mission to communicate God's vision. Her insightful words—filled with passion, humor and soul nourishment—refresh audiences from all walks of life. To book Kathi for your next event, email kenbarry@thebarryagency.com. For more information, visit www.KathiMacias.com. Spanish translations by Cynthia Alcantara (cynthia.alcantara1@gmail.com).